Theo Walcott has signed a three-and-a-half-year contract with Arsenal worth £100,000 a week.
The 23-year-old initially rejected a five-year, £75,000-a-week offer from the club during a lengthy impasse between both player and club.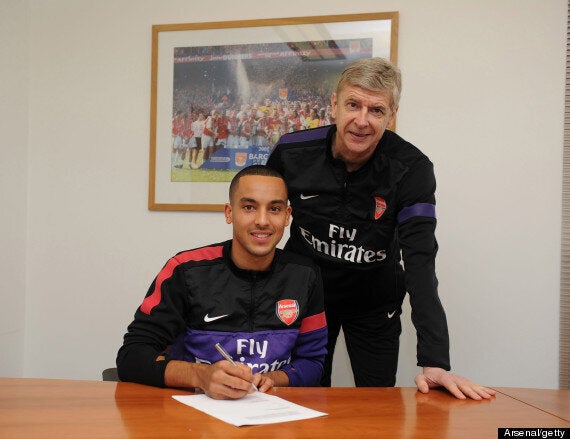 Theo Walcott puts pen to paper on his new contract with Arsene Wenger
Walcott has also bagged a £3m signing-on bonus as part of the agreement.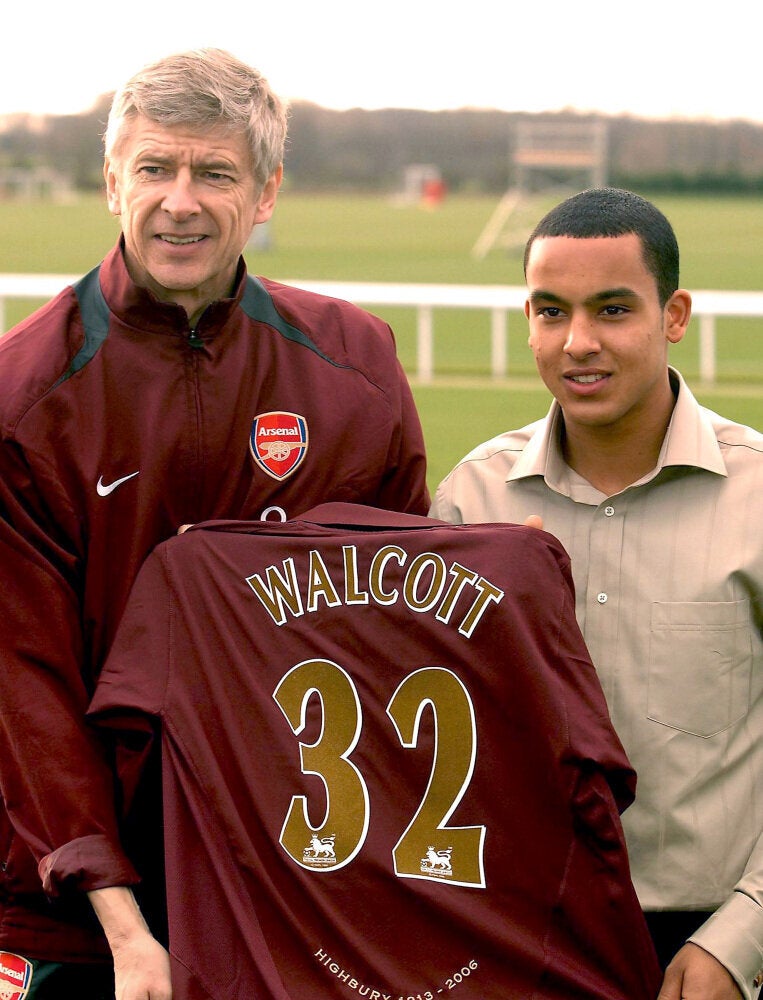 Theo Walcott At Arsenal
The England forward had entered into the last six months of his deal, with Liverpool and Chelsea both reportedly keen to sign him on a free transfer in the summer.
In the past two years Arsenal have been forced to sell Samir Nasri and Robin van Persie to Manchester City and Manchester United after the pair entered the last year of their contracts and indicated they would not be extending their stay with the Gunners.
Walcott was 16 when he joined Arsenal from Southampton seven years ago and has scored 56 goals for the club.
He did not make his debut until August of 2006 and hit his first Arsenal goal in the 2007 League Cup final against Chelsea.
Popular in the Community