Fallen cycling idol Lance Armstrong has already had the Oprah treatment - now he is heading for the silver screen.
Paramount Pictures and JJ Abrams' production company, Bad Robot, are planning a biopic about the disgraced sportsman, a studio spokeswoman said.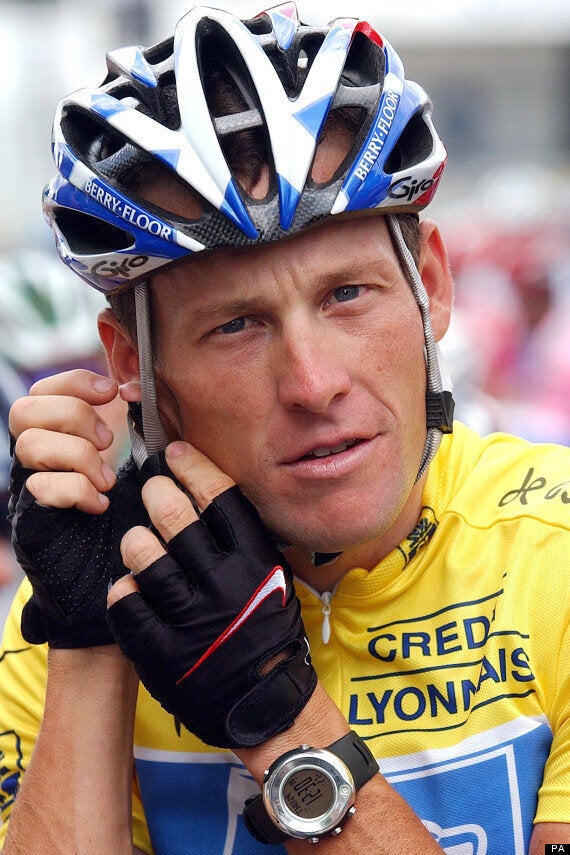 Lance Armstrong admitted using performance-enhancing drugs during his interview with Oprah Winfrey
They have secured the rights to New York Times reporter Juliet Macur's forthcoming book 'Cycle of Lies: The Fall of Lance Armstrong', due out in June. Ms Macur covered the seven-time Tour de France winner for over a decade.
No director, writer, star or start date has been set.
WHO DO YOU THINK SHOULD PLAY LANCE ARMSTRONG ON FILM?
In a two-part interview with TV mogul Oprah Winfrey, Armstrong admitted using performance-enhancing drugs to reach his historic victories, after defiantly denying it for years.
The International Olympic Committee stripped him of his 2000 bronze medal this week.
In part two of the interview shown today, Armstrong said the most humbling moment in his doping scandal was being forced to step aside from the Livestrong charity he founded.
He described the anguish of losing long-time sponsors like Nike and Trek, among others, but he said Livestrong, a cancer-fighting foundation, was like "my sixth child".
"And to make that decision to step aside, it was big," he said. "It was the best thing for the organisation, but it hurt like hell."