Kim Dotcom, the founder of the website Megaupload, has launched a new file-sharing and cloud storage site, Mega, on Sunday, a year to the day that the FBI shut down his old site.
Dotcom, who is currently on bail following a raid on his $16m New Zealand mansion last year, insisted it was not an attempt to get back at the authorities.
Mega will use new encryption methods so that only users will know what files are uploaded in order to avoid falling foul of the US laws that got the original site banned.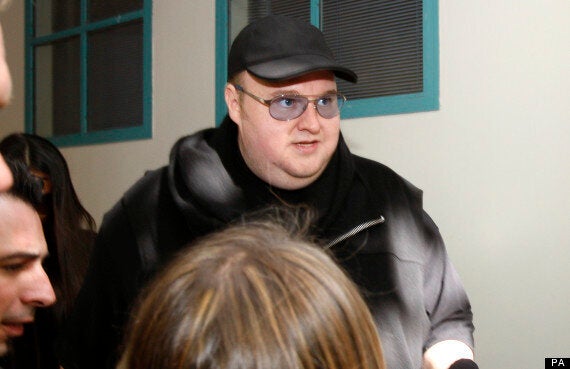 Dotcaom is facing possible extradition and a 20 year jail sentence
Speaking to Reuters he said: "This is not some kind of finger to the U.S. government or to Hollywood.
'Legally, there's just nothing there that could be used to shut us down. This site is just as legitimate and has the right to exist as Dropbox, Boxnet and other competitors."
Dotcom, originally called Kim Schmitz, announced the new site via Twitter.
Users will get 50GB of free storage but will only be available to people who upload material to the site.
Dotcom's old site was shut down by the FBI as they accused the sites managers of profiting from pirated content being uploaded.
German-born Dotcom is fighting an extradition battle to prevent him from being deported to the US.
He insists his new site complies with his bail conditions.
He said: "I am going to be more of a person that wants to help to make things better and help internet innovation to take off without all these restrictions by governments. That is going to be my primary goal if this business is successful."
Registered users hit 100,000 in less than one hour.