Politician Oona King was the latest contestant to be booted off 'Dancing On Ice' after her professional partner took a dramatic tumble seconds before their skate-off performance.
Mark Hanretty hurt his shoulder in the fall as the couple got into position and had to receive medical attention before it was confirmed that he was able to take part in their last dance. Oona King has left the ice
A worried King was called over by presenter Phillip Schofield as medics treated Hanretty, who was thought to have put out his shoulder, and she said: "I'm sure it was my fault because he's the most amazing skater in this show."
With uncertainty hanging over the couple, mentor Jayne Torvill said: "You know when a professional can't get up like that it's pretty serious."
Schofield told King, a former Labour MP also known as Baroness King of Bow, that she and her partner had "given us a very dramatic moment".
After a short time, the couple performed to the hit Just 'The Two Of Us', but the judges opted to save ex-rugby player Gareth Thomas and his partner Robin Johnstone who danced to Queen track 'Somebody To Love'.
Judge Ashley Roberts told both couples they had put on "amazing performances", while controversial judge Jason Gardiner said it was "definitely one of the most dramatic skate-offs we've ever had".
Head judge Robin Cousins told King: "Against anyone else, a skate of that calibre would easily have taken you through."
On learning her fate, King, who is known for losing her Bethnal Green seat to Respect leader George Galloway, said she "adored" the experience. She said: "I loved learning how to skate."
Referring to her injured partner, she added: "I feel really devastated for him." Hanretty then joked: "I didn't expect to have as much fun as I had with a politician."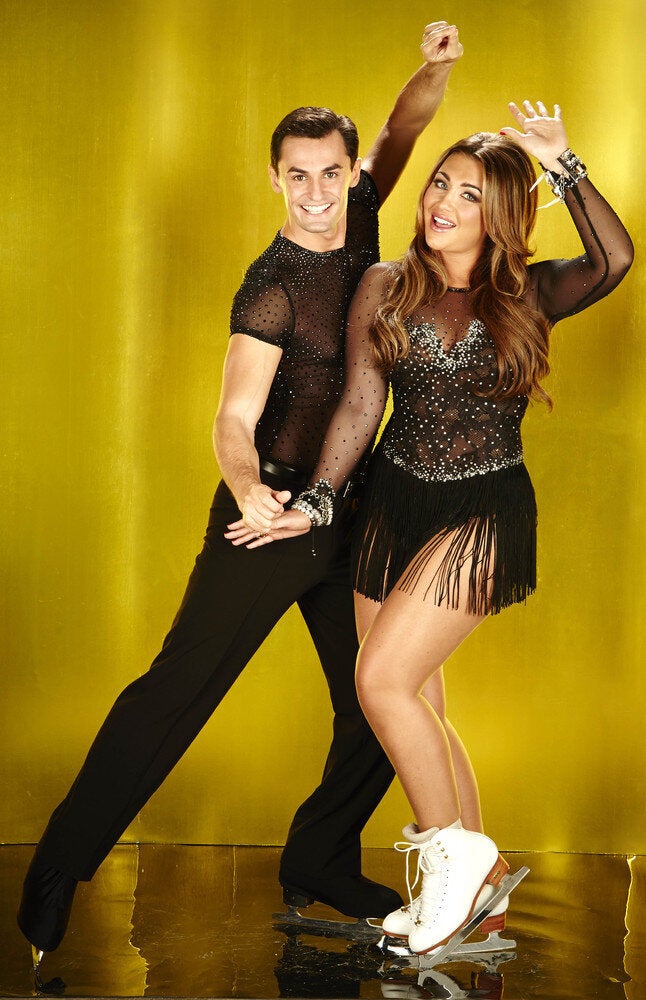 Dancing on Ice 2013 Line up