Manchester United suffered the ignominy of conceding a last-minute equaliser to Tottenham, and then had to don Loony Tunes pyjamas for a flight to Qatar.
The squad flew out to the Middle East on Sunday evening for a four-day training camp in the sun, and pictures emerged of players paying a belated homage to Bugs Bunny's turn in Space Jam.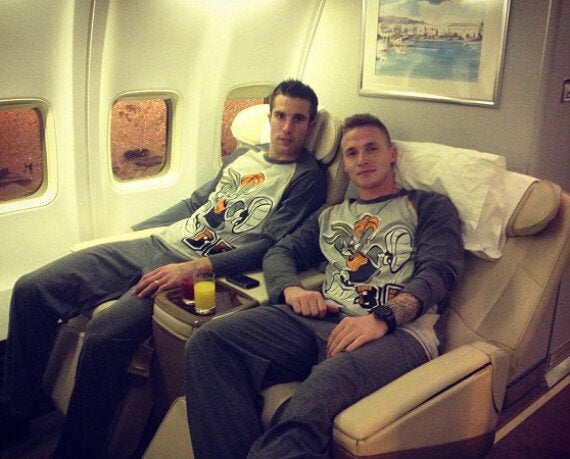 Van Persie and Büttner relax before take off
Some, such as Anderson and Patrice Evra, appeared to enjoy their evening outfits whereas Robin van Persie seemed less amused by his bedtime attire.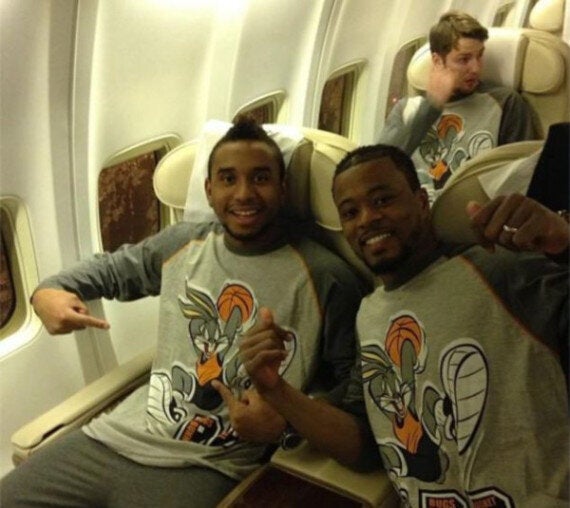 Unfortunately, a picture of Sir Alex Ferguson wearing Bugs Bunny pyjamas has not hit the Twittersphere. Yet.