Arnold Schwarzenegger has spoken out on President Obama's proposed gun law reforms, in the wake of recent shooting sprees in the US.
"The key thing is when you have a tragedy, that everyone comes together and has a serious debate over what you can do... is there something that can be changed with gun laws, with the way we look at mental illness? Are we slacking off from parenting? Are kids running around without the leadership they used to have? Are our schools safe? Should there be metal detectors or guards?
"One can look at all those things. It's not just a gun thing. It's all of those things to look at in a comprehensive way to do justice and make improvements."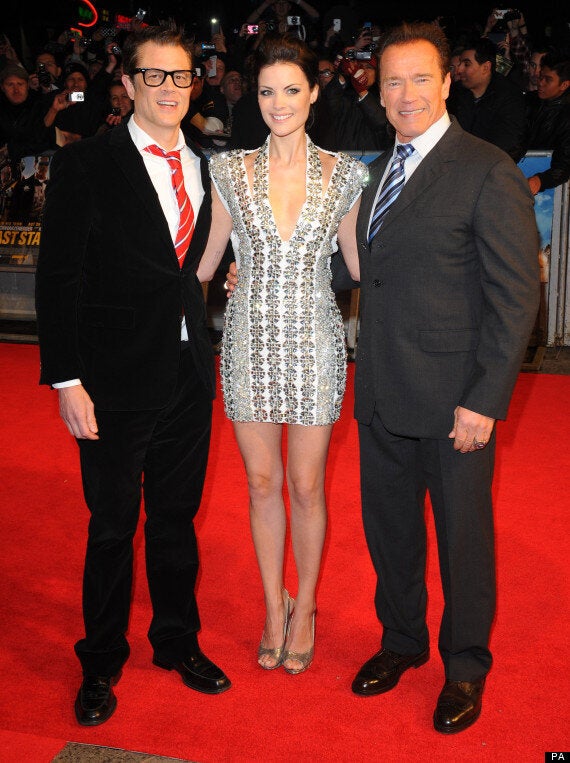 Arnie (right) with 'The Last Stand' co-stars Johnny Knoxville and Jaimie Alexander in London
The long-time action star was speaking ahead of the London premiere of his latest film 'The Last Stand', where he plays a weary sheriff forced to take matters into his own hands against a drug dealer bound for the Mexican border.
BELOW: Arnie speaks on his seven year "pause" from his day job...
His co-stars Johnny Knoxville and Jaimie Alexander were with him, and he was in great humour, even joining in Arnie impersonations of some of his biggest catchphrases, including 'I lied' and 'Get to the chopper'.
He revealed he was very grateful to Sylvester Stallone for helping him "break the ice" back into the film world by giving him a role in 'The Expendables'.
And now the action star is so happy to be back in front of the camera, he's enthusing about 'Terminator 5' ("they're working on it now"), along with another 'Conan' film AND a 'Twins' sequel, this time adding Eddie Murphy to the mix of him and Danny DeVito.
"I had a great time working for four days in Bulgaria doing the movie with him (Stallone), and I went straight from there to Mexico where we filmed 'The Last Stand' so by the time I got to the set, I felt warmed up and not so concerned, so it was a good ice breaker and I thank Stallone for that."
The Austrian former body builder had not been in a film since 2004, busy instead being the governor of California, but he insisted he had only ever seen this seven-year hiatus as a temporary halt to his big screen day job.
"There was no debate about going back to movies. One thing was clear when I went for the governorship. I was not trying to become a career politician. That was never my interest. I just thought California was in crisis, and everything I had accomplished in my life was because of America and California, that I should take seven years out of my career to serve the people, regardless of the lack of pay.
"I gave the money back in fact, because $187,000 a year was petty cash... for me. I did it for free. None of it mattered, because it was an honour, the most educational thing I've ever done."
As for the future, there's a lot on the slate for the former Mr Universe.
"Even though I'm 65 years old, I'm just as hungry for bigger movies, better movies, working with interesting actors and directors, create a sustainable energy future in the world, work with the UN... stem cell research, have a good time and reach out to help people, being involved in a great number of things."
It'd be fair to say Arnold Schwarzenegger... he is returned.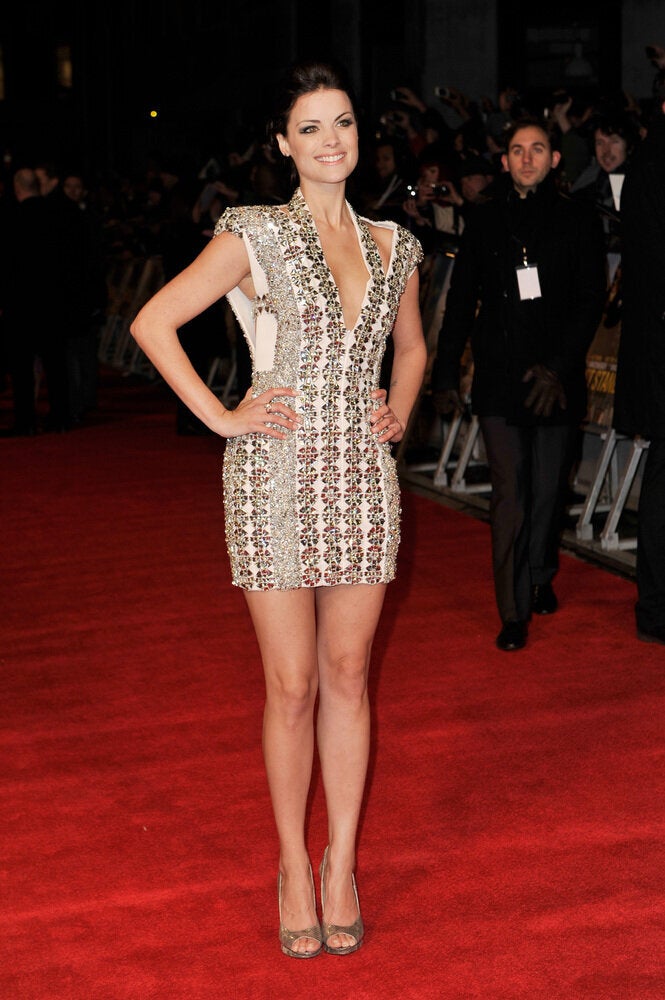 The Last Stand - European Premiere - Red Carpet Arrivals
The Last Stand is in UK cinemas from Friday. Here are some stills, plus trailer below...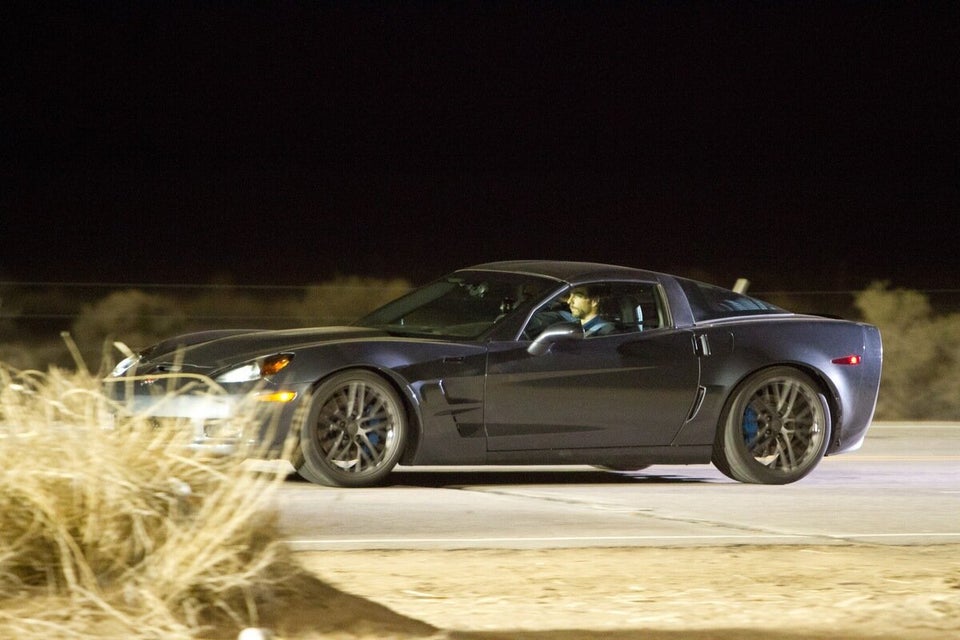 The Last Stand, Starring Arnold Schwarzenegger
Related