Producers of hit show 'Call The Midwife' have been "bombarded" by new parents - and even expectant mothers - who want their babies to appear in the drama.
Heidi Thomas, who penned the BBC1 series based on the memoirs of the late Jennifer Worth, said that it had been a challenge finding babies for the first run.
But she said that the situation had changed since the TV drama, now in its second series, aired to record viewers.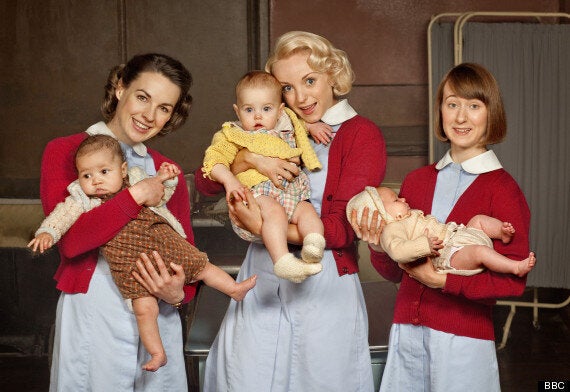 Jenny Lee (Jessica Raine), Trixie Franklin (Helen George), Cynthia Miller (Bryony Hannah)
Heidi told the Radio Times: "Newborn babies tend not to be on the books of modelling agencies, so we recruit them directly from maternity wings of local hospitals.
"During the first series, 'Call The Midwife' was unknown to the masses, and we sometimes struggled to explain what we were up to.
"Second time around we've been bombarded, with some expectant mothers calling us direct and emailing photographs.
"Nobody has actually sent us their scan pictures yet, but it's only a matter of time."
Heidi, whose credits also include the TV adaptation of Cranford and the recent series of 'Upstairs Downstairs', said some babies are "massaged with pure grapeseed oil and "bloodied" with a sugar-based red colouring to look fresh from the womb" - others have been coated with a paste of Sudocrem and oil.
She said of the difficulty in booking babies for roles when they are as young as possible: "Second assistant director Ben Rogers and his team try to get one step ahead by booking babies in advance of their due date, but Mother Nature has no respect for filming schedules. We're often undone by them arriving early or too late."
Pictures from Season 2...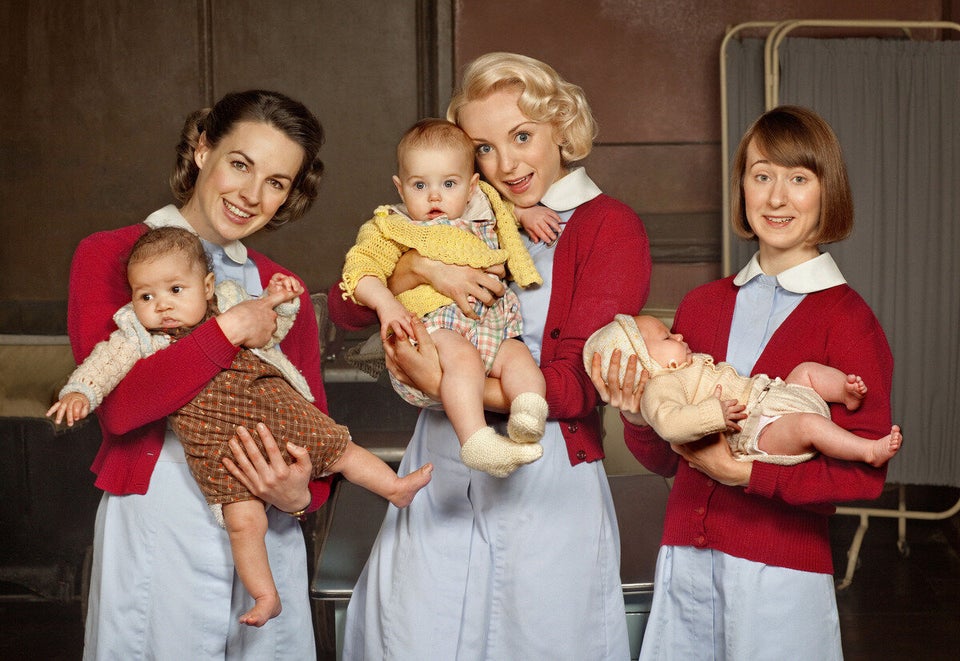 Call the Midwife Season 2
Popular in the Community