British singer Florence Welch treated London Underground passengers to an impromptu performance while travelling home after attending a concert on Sunday.
The Florence + The Machine frontwoman tried to go incognito as she slipped onto a train after watching Kendrick Lamar's gig at the Hammersmith Apollo in the capital, but she was recognised by fans who began singing her hit 'You've Got The Love'. Instead of ignoring them, Welch joined in with the group before belting out Lamar's track 'Backseat Freestyle'.
An onlooker tells The Sun, "Florence jumped on the tube after Kendrick and... every carriage was packed. At first she tried to keep a low profile but it didn't take long for a few people to recognise her.
"They started singing 'You've Got the Love' but instead of bailing at the next stop, Florence joined in. It was brilliant.
"She finished 'You've Got The Love' before changing to the Kendrick Lamar song 'Backseat Freestyle'."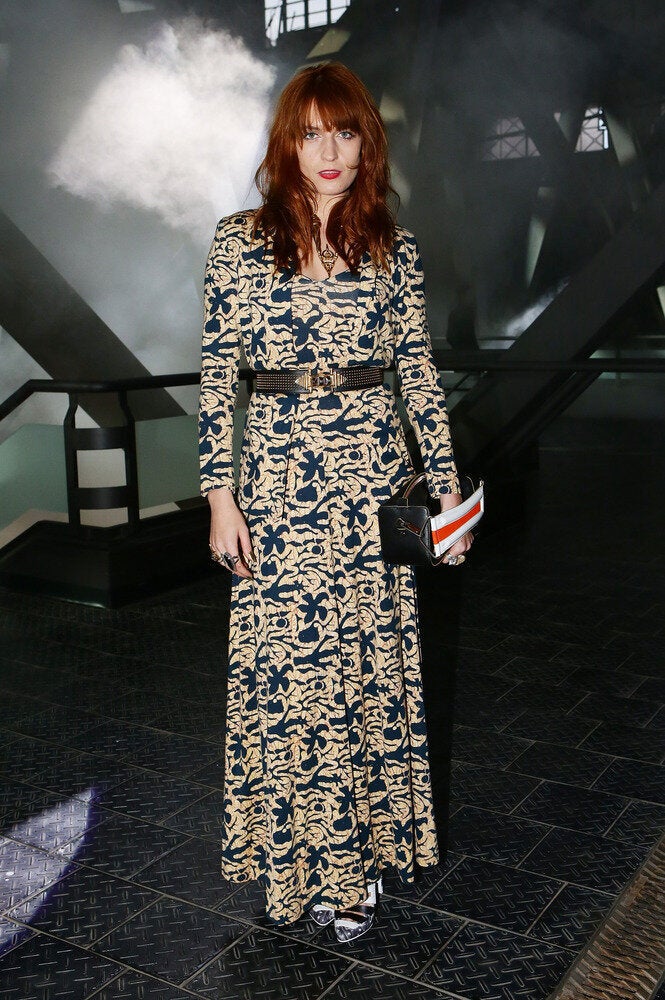 Florence Welch