There isn't, we're sure you'll agree, anything much cuter than a Shetland pony.
...a Shetland pony wearing a cardigan!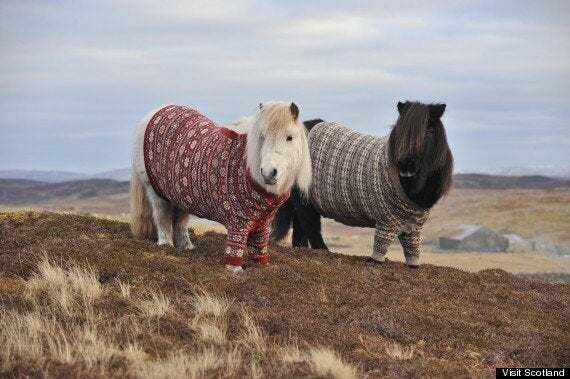 "We were looking for a photo which encapsulated Scotland's stunning natural landscapes, highlighted somewhere a little off the beaten track, and included some true Scottish locals to reflect what this year offers to visitors," says Visit Scotland. "Shetland, and in particular Shetland Ponies, instantly sprang to mind."
Followed, naturally, by cardigans.
"With Shetland wool and knitwear being so in demand, it seemed like a fun way to celebrate Shetland's natural landscapes, products and heritage," explains Visit Scotland. And who are we to argue?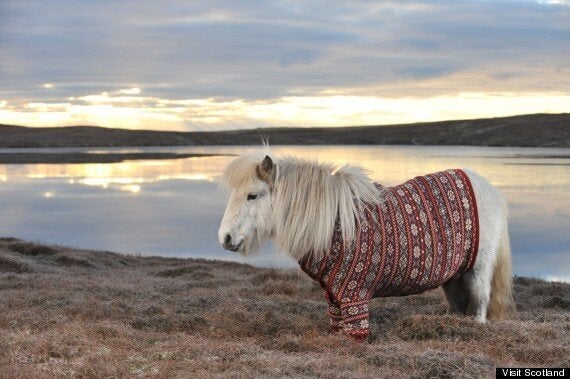 The ponies, we're informed, "are very well looked after" (no kidding - they have cardies) and come from the Thordale Shetland Driving Centre. The white pony is 17 years old and called Fivla, while her pony friend Vitamin (in the brown cardie) is 18 years old.
Check out more pictures of Fivla and Vitamin in their natty knitwear, below. And we have to say: job done, Visit Scotland. We are so going to visit Scotland now. And if there aren't Shetland ponies waiting for us in cardigans, we'll be very disappointed.
Popular in the Community