The Rolling Stones' brief 2012 reunion appears to have paid off for the rockers - they have picked up four nominations for Britain's NME Music Awards.
The band regrouped in November and December for five 50th anniversary concerts in London, New York and New Jersey, a greatest hits album, photo book and a documentary - and it looks as if their comeback has paid off.
Mick Jagger and his bandmates have been shortlisted for Best Live Band, Best Book, Music Moment of the Year and Best Music Film ahead of the NME prizegiving in London on 27 February. Ronnie Woods, left, and Mick Jagger
Stunned Jagger tells the publication, "When I first heard it was four things, I thought, 'Ooh, blimey! That's very nice!'"
Los Angeles sister act Haim, Australian rockers Tame Impala and M.I.A. also landed four nods after the online votes were counted.
David Bowie is nominated three times and Russian punks Pussy Riot land a mention in the Moment of the Year category for their protest gig in a Moscow cathedral that landed three members behind bars.
Bowie's comeback, Pussy Riot's gig and the Stones' London O2 Arena show will go up against the Olympic Games opening ceremony, The Stone Roses' reunions shows at Heaton Park in Manchester and Green Day's secret set at the Reading Festival for the Moment of The Year.
Meanwhile, Arctic Monkeys, Kasabian, The Vaccines, Biffy Clyro, The Maccabees and The Cribs will battle it out for the Best Band title.
Frank Ocean's Channel Orange, Jake Bugg's eponymous debut, The Maccabees' Given To The Wild, Mercury Music Prize winners Alt-J's An Awesome Wave and Come Of Age by The Vaccines have made the Best Album shortlist.
The Best International Band will be a scrap between The Killers, Tame Impala, The Black Keys, Odd Future, Crystal Castles and Foo Fighters, while Best Track honours will go to either R U Mine? by Arctic Monkeys, Don't Save Me by Haim, Bad Girls by M.I.A., Foals' Inhaler, Best Of Friends by Palma Violets or Elephant by Tame Impala.
Jake Bugg, Noel Gallagher, Florence Welch, Miles Kane, Grimes and Paul Weller will fight for the Best Solo Artist crown, while Alt-J, Peace, Palma Violets, Django Django, Alabama Shakes and Haim are up for Best New Band.
David Bowie, cyclist Bradley Wiggins, Pussy Riot, American President Barack Obama, Frank Ocean and Dave Grohl are the eclectic bunch listed in the Hero of the Year category, and competing with the Rolling Stones for the Best Live Band prize will be The Maccabees, The Cribs, Blur, Biffy Clyro and Foals.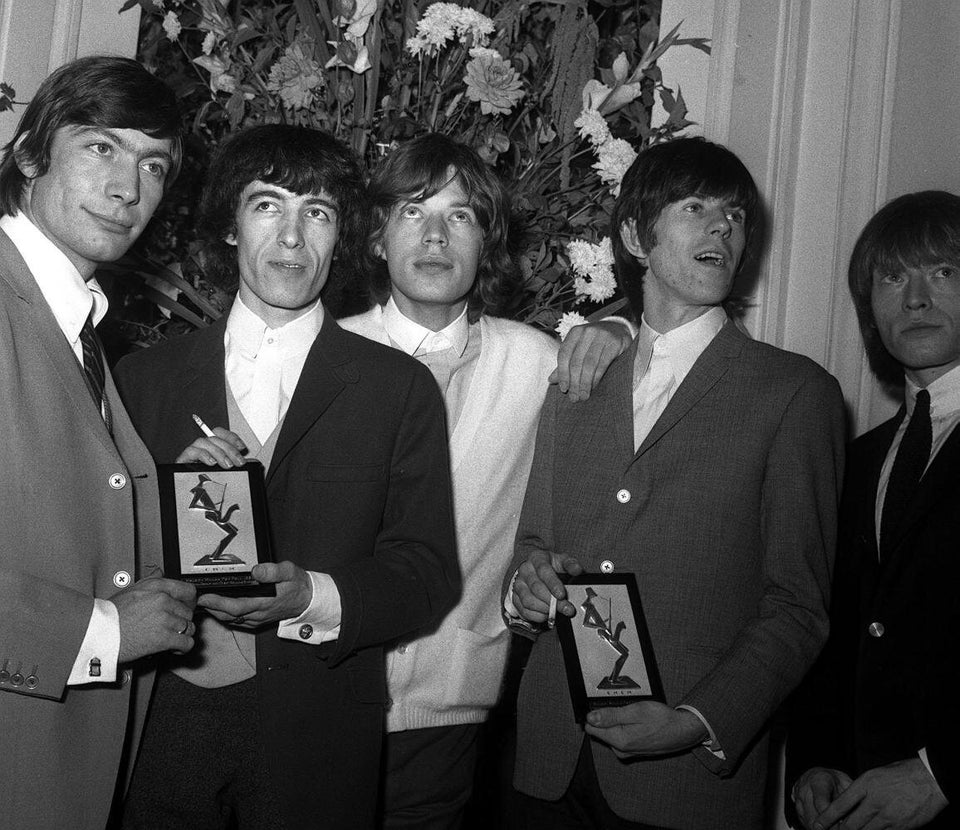 Popular in the Community