Former 'Doctor Who' star Colin Baker has disappointed fans by dismissing suggestions all of the surviving Time Lords will be appearing together in a new episode to mark the TV show's 50th anniversary.
Fans of the British sci-fi series were recently sent into a frenzy when reports suggested TV bosses were planning to bring together all of the remaining actors who previously played the doctor for an anniversary episode with current star Matt Smith.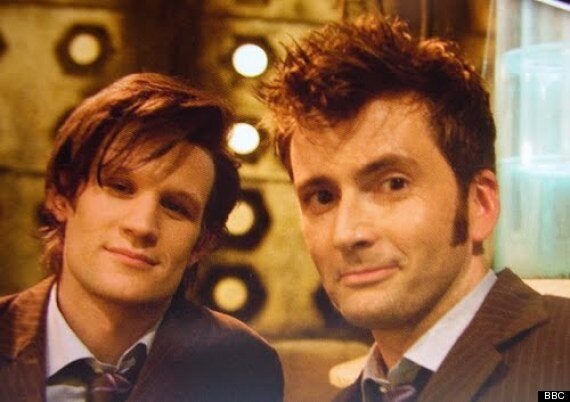 Fans will be crossing everything for a special reunion of Time Lords, including current incumbent Matt Smith and his predecessor David Tennant
However, when a follower on Twitter.com asked sixth Doctor Who Baker if the story is true, he replied, "(I) wish I could (say it was true) but alas... I am not aware of any 50th (anniversary) stories nor have I been approached."
DO YOU WANT TO SEE THE TIME LORDS REUNITED FOR THE 50TH ANNIVERSARY? HOLLER, AND MAKE IT SO!
Current plans to mark the show's 50th anniversary celebrations this year (13) include a series of tributes at the British Film Institute (BFI) in London throughout 2013.
A number of the show's former stars will give talks at the institute's headquarters and chat with fans at monthly question-and-answer sessions.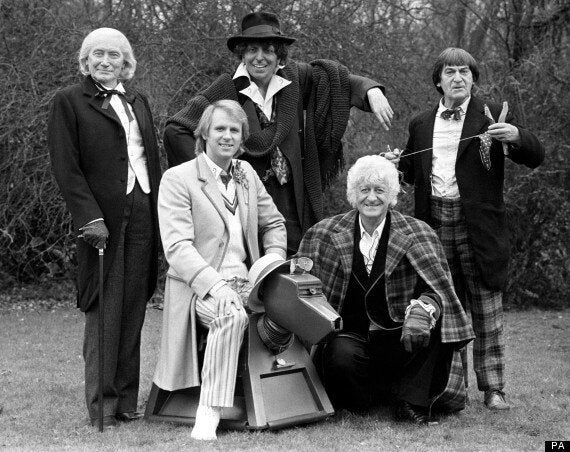 Can you name the previous Time Lords, brought together here in 1983?
Doctor Who has previously been played by actors including David Tennant, Sylvester McCoy and Peter Davison.
The actor who played the first doctor, William Hartnell, died in 1975, and Patrick Troughton and Jon Pertwee have also passed away.