Banners and teenage girl screams at the ready - New Kids On the Block, 98 Degrees and Boyz II Men are teaming up for a summer tour.
The Package Tour sees the hit boybands - whose members are definitely not 'boys' anymore - play more than 30 dates across the US. 98 Degrees, Boyz II Men, and New Kids on the Block during the announcement of The Package Tour
It marks the first time on tour in 12 years for 98 Degrees. Meanwhile, New Kids On the Block also announced a new single, 'Remix (I Like The)', which will be released on 28 January along with a new album, '10', out on 2 April.
NKOTB, made up of brothers Jordan and Jonathan Knight, Joey McIntyre, Donnie Wahlberg (actor Mark's brother), and Danny Wood first got together in 1984 and have now sold 80 million records worldwide.
The 'Hangin Tough' singers broke up in 1994 but have since regrouped and in 2011-2012 formed a supergroup with the Backstreet Boys.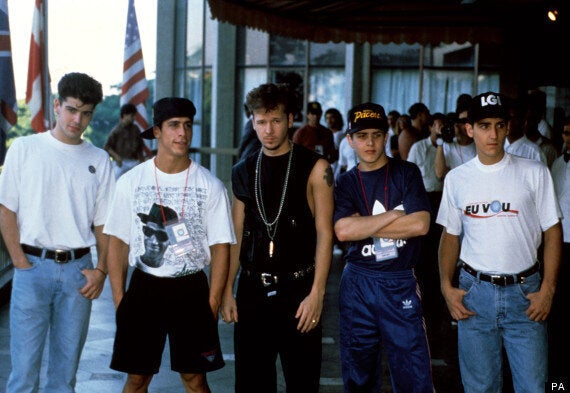 New Kids on the Block in 1991: (L-R) Jordan Knight, Danny Wood, Donnie Wahlberg, Joey McIntyre and Jonathan Knight
Their new stage partners 98 Degrees, made up of brothers Nick and Drew Lachey, Justin Jeffre, and Jeff Timmons, released their first self-titled album in 1997 and went on to sell over 10 million records worldwide.
In 2002 the group went on a 'hiatus', insisting they had not split up, and in 2012 they reunited for a one-time performance. It obviously went well, as now they have also got a new album on the way. 98 Degrees pose in the studio: Jeff Timmons, Justin Jeffre, Drew Lachey and Nick Lachey in 2000
They will both join Boys II Men, who are the most successful R&B group of all time having sold 60 million albums worldwide.
Their emotional ballads and a cappella harmonies are currently sung by baritone Nathan Morris alongside tenors Wanya Morris and Shawn Stockman after bass singer Michael McCary left the group in 2003 due to health issues.
They had huge hits throughout the nineties with 'End Of The Road', 'On Bended Kneee' and their Mariah Carey collobaration 'One Sweet Day', releasing their latest album 'Twenty' in 2011. Collectively, the three bands sold over 100 million records in the 1980s and 1990s, but they weren't the only ones...
Here are the boybands we'd like to see team up for the ultimate boy superband tour. They can each play their three biggest hits and we're pretty much sure it would be a sell-out.
Some of the groups may have to kiss and make up for this to happen, but we're sure they could get over it for the fans' sake (and some guaranteed cash). Let us know who you'd like to see go on together from our picks below...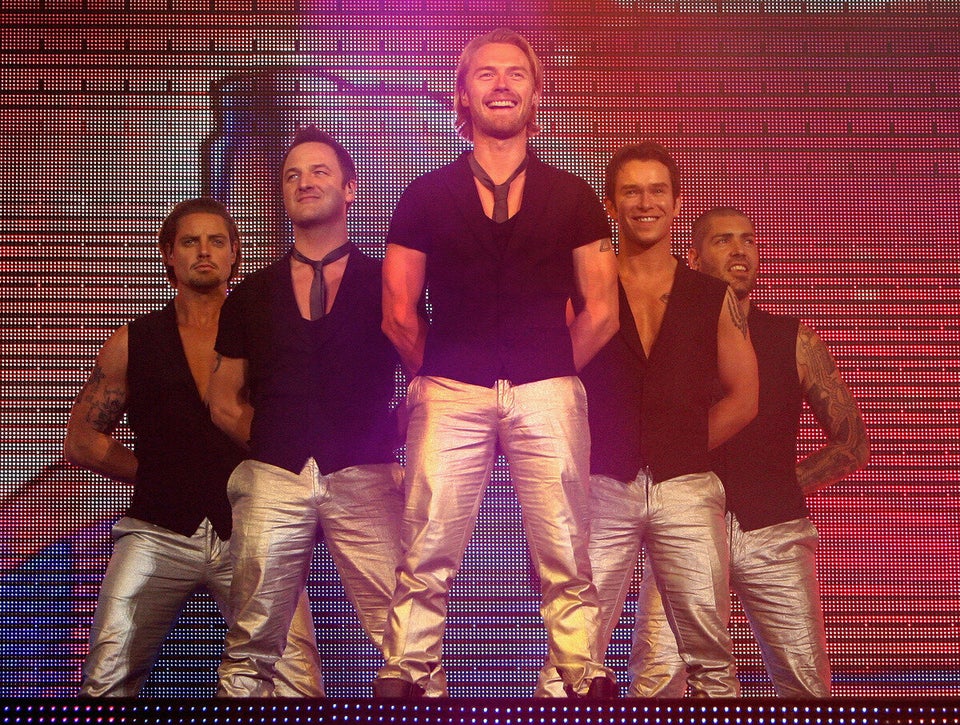 10 Best Boybands