A set of dramatic images shows how firemen in the US city of Chicago battled to bring a huge warehouse fire under control in sub-zero temperatures.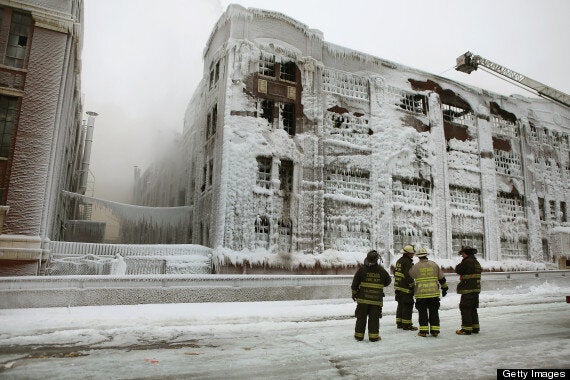 Water turned to ice as it hit the freezing air
The fire department was hampered by temperatures of -12c as water sprayed onto the fire turned to ice in the Arctic-like conditions. Even fire engines and equipment reportedly froze.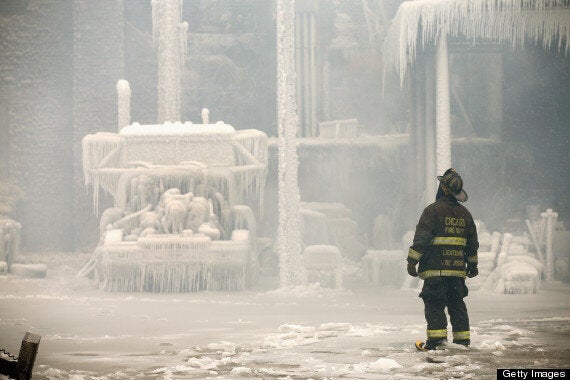 Even firefighters' uniforms reportedly froze
Around 200 firefighters tackled the blaze for three hours, described by officials as one of the largest in recent times, before it was eventually brought under control.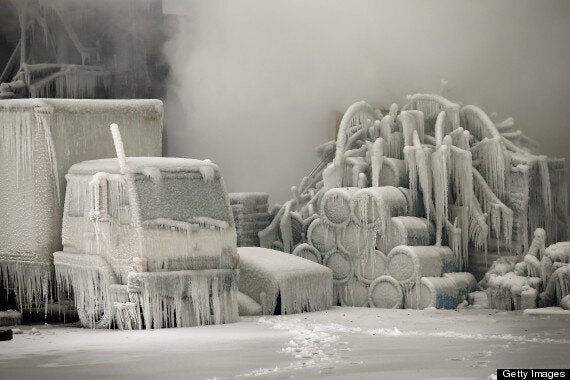 Fire Media Affairs Director Larry Langford told the Chicago Sun-Times: "It's (the warehouse) turning into a big ice cube now."
Look through our gallery at the bizarre pictures.
Popular in the Community