In light of the mischievous Morgan's gamesmanship, here are some other incidents from the archives, including a weeping girl and a balls-eye ball boy.
Second Division Blackburn Rovers failed to knock out Liverpool, English champions, of the FA Cup in 1991. Hardly cause for an outlandish statement, but that didn't stop Jimmy Hill drawing his ire onto a ball girl's behaviour.
According to lore, Blackburn had deserved to claim a giant-killing. Kevin Moran, not for the first time in the cup, was undeservedly red-carded as even Ian Rush, the victim of his foul, said: "We almost ran into each other. I think it was a foul, but not a sending off."
Rovers were still 1-0 up, but the minutes added on for Moran's dismissal cost them as Mark Atkins deflected the ball into his own net. A replay at Anfield it was, but Hill noted on the BBC had the Ewood Park ball girl not returned the ball to the visitors with such alacrity, Liverpool would not have instigated the move which led to their leveller. She cried, she cried.
TIGER TIM AND CAROLINE HALL, 1995
Tim Henman was not always the ineffectual, placid tennis player he is now synonymous with. For in 1995 Tiger Tim was disqualified for smacking a ball in a pique of fury, hitting a Wimbledon ball girl.
Henman never had a habit of making girls cry but this was an exception, as he and doubles partner Jeremy Bates became the first players in Wimbledon history to be disqualified. He apologised to poor Caroline Hall, offering her a very forward kiss.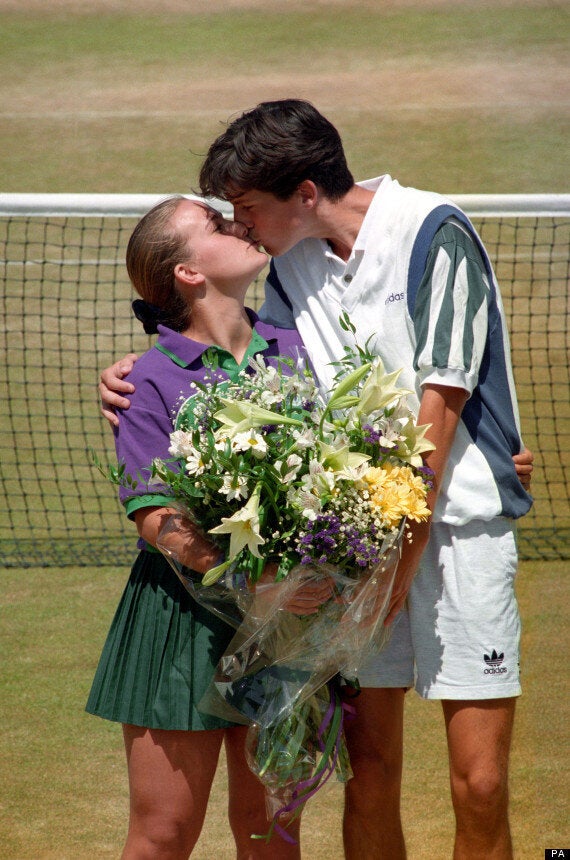 Tim was able to live with being disqualified
BALL BOY VS. BALL BOY, AUSTRALIAN OPEN 2003
So exhausting was Andy Roddick and Younes El Aynaoui's four hours and 59 minute marathon that at 19-all in the fifth set, Roddick gave his racket to a ball boy to return El Aynaoui's serve as he sat down for a breather. El Aynaoui then gave his racket to another ball boy to serve as the two sheepish kids played a point.
It must have worked, for two games later Roddick won, emerging victorious 4-6 7-6 4-6 6-4 21-19.
TOTTENHAM'S BALLS-EYE BALL BOY, 2007
During Tottenham's 6-1 thrashing of Anorthosis Famagusta in the 2007-08 Uefa Cup, one ball boy used the ball to hit some balls.
Loumpoutis was the unfortunate victim as the little scamp was treated to a chorus of 'Yiddo' by amused Spurs fans. The incident at White Hart Lane came in the same year a ball boy at the Park Lane End placed the ball on the six-yard line, imploring Sevilla goalkeeper Cobeno to hurry up as Spurs chased the game in a Uefa Cup tie.
BALL BOY'S INCREDIBLE CATCH, 2012
Okay, it's not infamous but it has gained immortality. Chiefly because the Jonty Rhodes-like reflexes caught a hit from Roger Federer.
LEE CROFT ACCUSED OF RACIALLY ABUSING A BALL BOY, 2012
Last year South Yorkshire Police investigated an allegation Huddersfield Town's Lee Croft racially abused a ball boy during a game at Sheffield United.
Croft admitted he "spoke inappropriately" to the boy after he kicked the ball away, and apologised. It quickly transpired "there was no accusation whatsoever from the ball boy of racist abuse".
Related