A pair of portraits of King Henry VIII and his first wife Catherine of Aragon have been reunited for the first time in 500 years thanks to a sharp-eyed art expert.
Staff from the National Portrait Gallery discovered the picture of Catherine during a visit to Lambeth Palace where it was hung in a private room.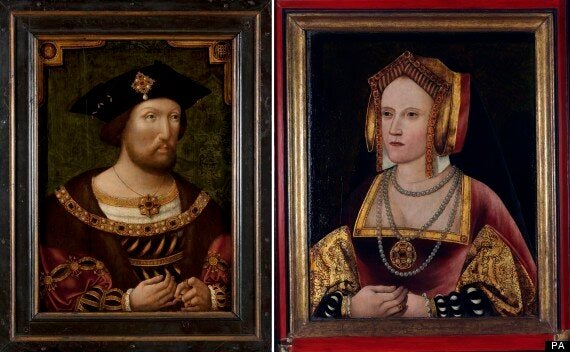 Back together at last... Henry VIII And Catherine Of Aragon
It had previously been identified as being the king's last wife, Catherine Parr, but tests of the painting and its frame revealed its true identity and showed it shared a similar background to an existing painting of Henry.
The paintings, both of which date from around 1520, go on show tomorrow at the National Portrait Gallery in central London.
Dr Charlotte Bolland, project curator at the gallery, said: "It is wonderful to have the opportunity to display this important early portrait of Catherine of Aragon at the gallery. Henry VIII and Catherine of Aragon were married for nearly twenty four years and during that time their portraits would have been displayed together in this fashion, as king and queen of England."
Catherine of Aragon was the first of Henry VIII's six wives. He had their marriage annulled after falling for his mistress, Anne Boleyn.