As trends go, I can't really see the balaclava making a comeback (unless you're into robbing banks) but try telling Kanye West that.
And no, I still ain't buying into it as a fashion statement just because the hip-hop star wore one to a haute couture fashion show in Paris.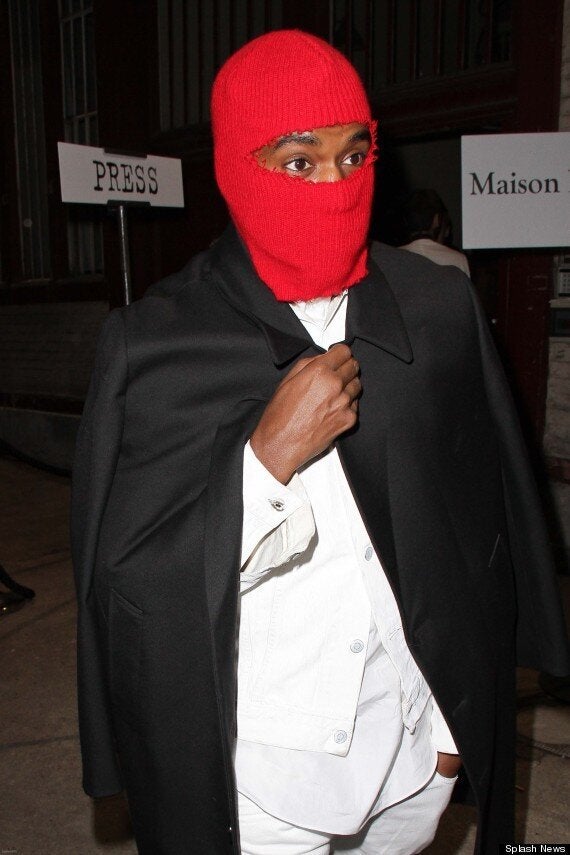 But I'm sure the fashionistas inside the Maison Martin Margiela Spring/Summer 2013 show were ooohing and ahhhing all over the shop before racing off to the nearest Army/Navy store to get their perfectly manicured hands on one in every colour.
Still, despite Kanye's new look, I'm seriously impressed that he managed to colour co-ordinate his headwear with not only this reporter's mic AND gloves...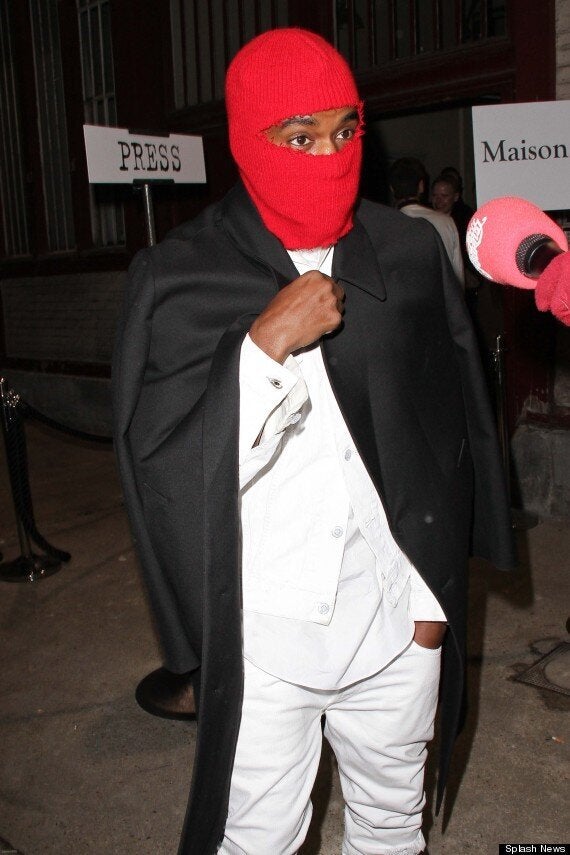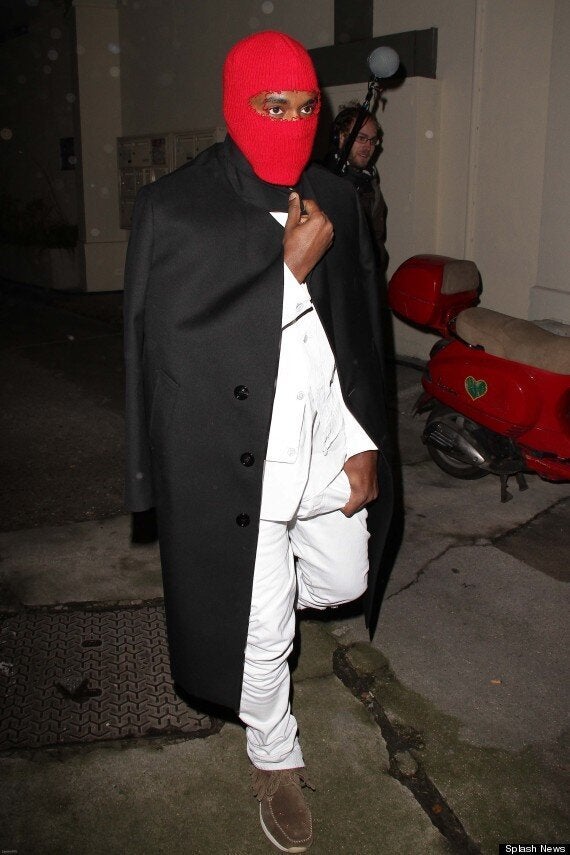 Does he have people to phone in advance of him walking down the street to ensure nothing clashes with his outfit or something?
Meanwhile, his preggo wifey-to-be, Kim Kardashian, opted for a far more sensible fur coat to keep her warm in the French capital.
Popular in the Community