Andy Murray has beaten Roger Federeer for the first time in a Grand Slam match to reach his third Australian Open final.
Murray defeated the Wimbledon champion 6-4 6-7 6-3 6-7 6-2 in exactly four hours to set up a second successive Slam final with world no.1 Novak Djokovic.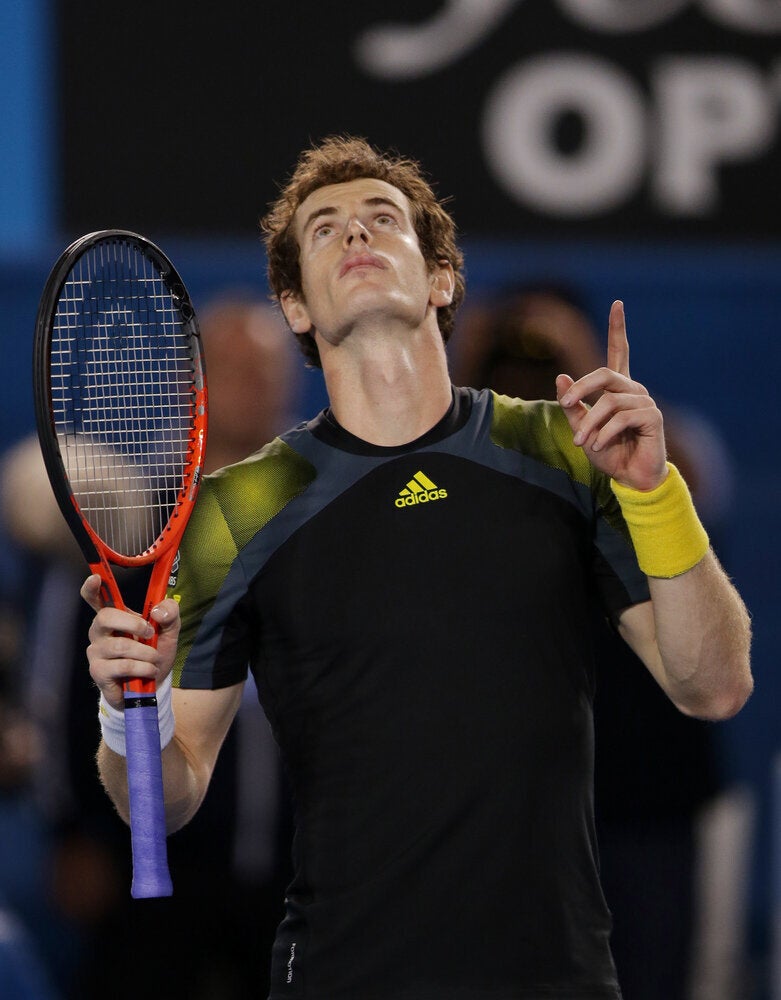 Andy Murray Plays Roger Federer In The Semi-Final Of The Australian Open
The 25-year-old could now become the first player in the modern era to win a second immediate title after his debut Grand Slam win.
Murray lost to Federer and Djokovic in the 2010 and 2011 finals in Melbourne, not winning a single set.
After his defeat to Federer at Wimbledon last year and victory against Djokovic at Flushing Meadows, Sunday's final will be the sixth Grand Slam final of his career. His first was a straight sets defeat to Federer at the 2008 US Open.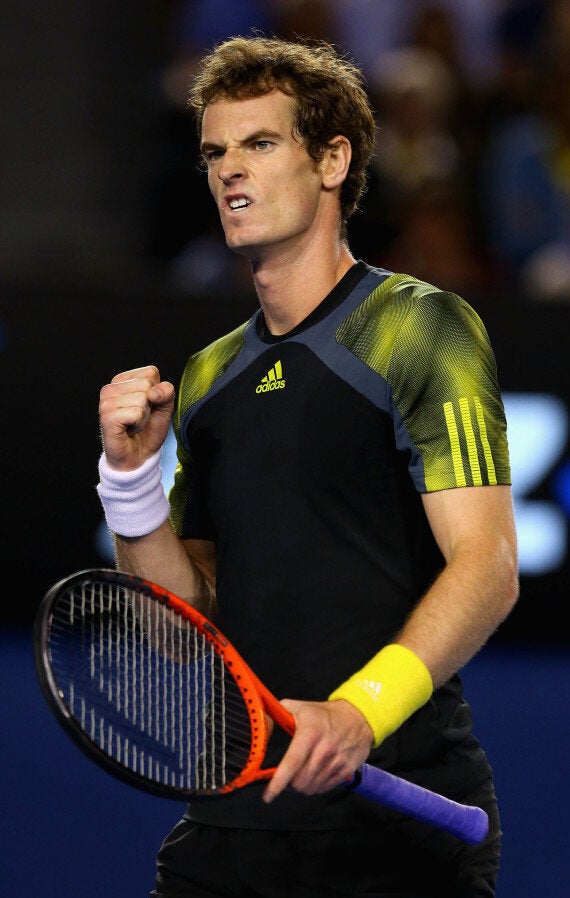 Much alike the seminal win against Djokovic in September, Murray succeeded thanks to an early break in the final set, as his winter training in the sunny climate of Miami appeared to enhance his endurance.
Murray admitted he did not watch Djokovic's victory against David Ferrer but did reference his physical condition.
"I didn't see much of Djokovic's semi-final but I heard he played extremely well," Murray said. "This is his third final in a row here and so he plays great here and I will have to play my best to win.
"I am sure if I get myself in a position to win it it may be easier than it was at Wimbledon for example. Every time we play each other it is a physical match, he is an unbelievable mover so I will need to be ready for the pain, but I hope it is a painful match because that means it will be a good one."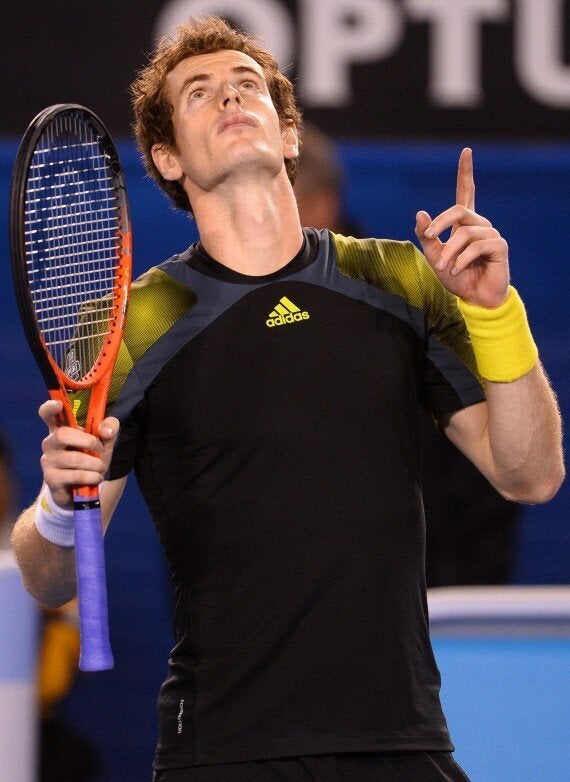 Murray celebrates with his signature pose
Federer wilted in the final set as the effects of his five-set encounter with Jo-Wilfried Tsonga 48 hours ago seemed to take their toll.
The 17-time major winner kept going but he was unable to make any headway on the Murray serve and could not conjure up another escape act.