Sir Bradley Wiggins has belatedly unleashed anger at his former idol Lance Armstrong, labelling the cycling cheat a "lying b*****d".
Wiggins has not hided his past adoration for Armstrong, whom he idolised growing up as the Texan rode to seven successive - but drug-fuelled - Tour de France 'wins'.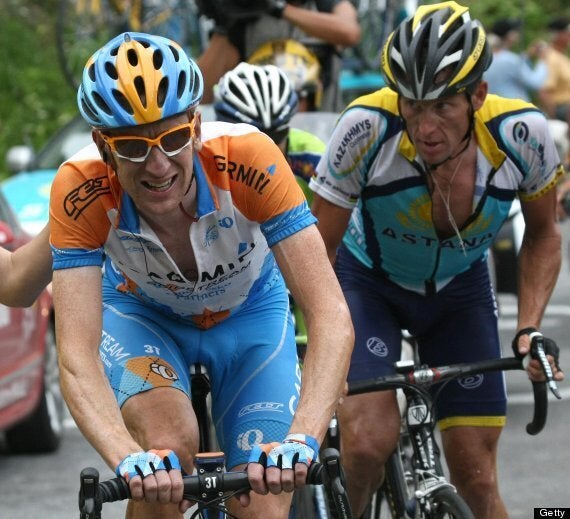 Armstrong keeps his eye on Wiggins during the 2009 Tour
The Olympic time trial gold medallist finished fourth in the 2009 Tour, one place behind the American. And although Armstrong told Oprah Winfrey he rode clean in 2009 and 2010 last week, Wiggins is unconvinced and angered by the admission.
"I thought, 'You lying b*****d'. The man I saw [in the 2009 Tour] on top of [the summit finish] Verbier and the man I saw a week later on the Ventoux wasn't the same bike rider. I don't believe anything that comes out of his mouth anymore."
Wiggins admitted he was reluctant to watch the Oprah interview but found the process cathartic as he watched on with his seven-year-old son.
"Part of me didn't want to watch it, to have that perception of him as an amazing athlete broken," he added.
"Then I had to watch it - I watched it with my seven-year-old son - so those initial questions, the yes, no answers, just watching him suddenly cave in after all those years of lying so convincingly - it was a lot of anger, a lot of sadness and slightly emotional.
"One of my favourite races was the world championship he won in 1993, when I was 13, and I watched him win all those races between 1993 and 1996, the Flèche Wallonne and Tour DuPont.
"He won the Tour [for the first time in 1999] when I was 19, on the Great Britain track squad, and it was so inspirational seeing what he had come from, all the pictures of him with cancer."
Wiggins' wife Cath "had to leave the room" during the interview and when Armstrong recalled the moment he asked his 13-year-old son Luke to "stop defending" him, Wiggins said he had "to explain to my son what it was all about; he's won the same race your dad did. But by the end of the hour and a half, I had the best feeling in the world, when he started welling up about his 13-year-old son."
Meanwhile, infamous cycling trainer Dr Michele Ferrari has said Armstrong could have won the Tour de France without having to resort to doping.
Ferrari was given a lifetime ban from professional sport by the United States Anti-Doping Agency (USADA) after being found guilty of anti-doping violations while cycling team consulting doctor with the United States Postal Service team, for which Armstrong rode between 1998 and 2004.
"Lance Armstrong, during the recent interview, said that he didn't think he could have won all seven Tour de France's without using testosterone, EPO and blood transfusions," Ferrari wrote in a blog entry on his website.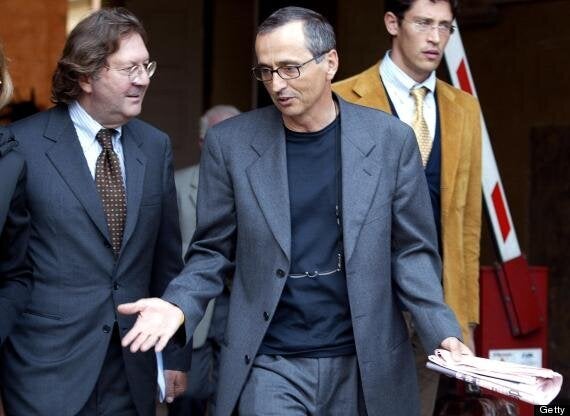 Armstrong described Ferrari (right) as a "good man" to Oprah
"If his way of taking testosterone was the one reported by several team-mates (microdoses diluted in olive oil, under the tongue), this could not have more than a placebo effect.
"The amount absorbed with this mode of administration and dosage are negligible and certainly have no effect on performance or recovery."