A timber warehouse which was left encrusted in ice after firefighters tackled a blaze in sub-zero temperatures is on fire once again.
The fire in Chicago was initially brought under control despite being hampered by temperatures of -12C, which saw even the team's engines and equipment freeze.
However the blaze is underway once more, with Chicago Fire Department spokesman Meg Ahlheim telling the Chicago Tribune the team were prepared for it. The warehouse was left encrusted in ice after water used to put out the first fire froze
Around 200 firefighters tackled the blaze for three hours the first time round, described by officials as one of the largest in recent times, before it was eventually brought under control.
Fire Media Affairs Director Larry Langford told the Chicago Sun-Times: "It's (the warehouse) turning into a big ice cube now."
It's unclear what caused either of the blazes.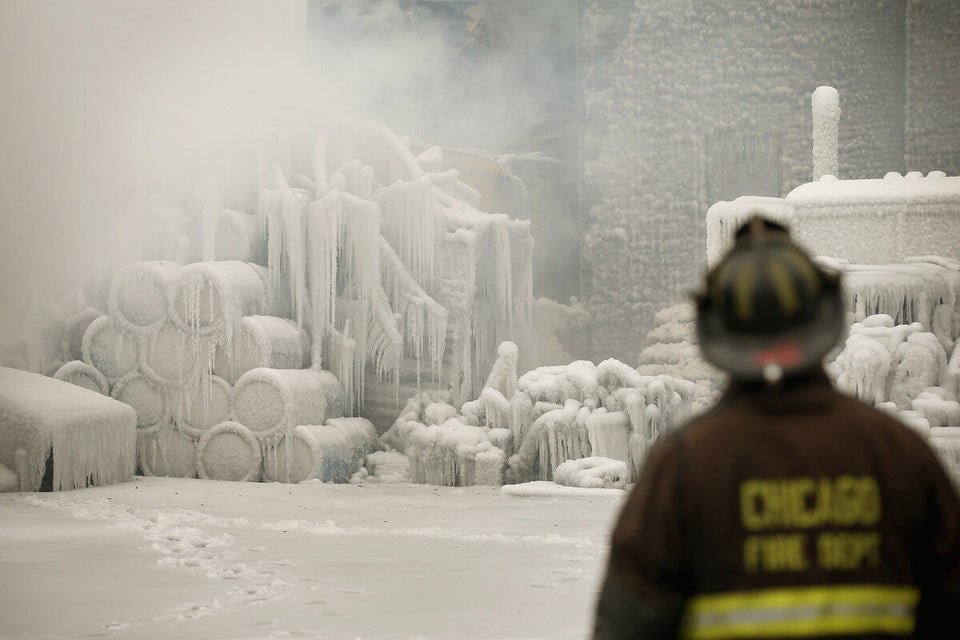 Firefighters Battling Massive Chicago Blaze