Either Kevin Spacey has got himself a very impressive toupee, or the actor has become the latest in a long line of celebrity men who have splashed out on a hair transplant.
He was sporting a suspiciously thicker thatch as he watched Andy Murray take on Roger Federer at the Australian Open earlier today.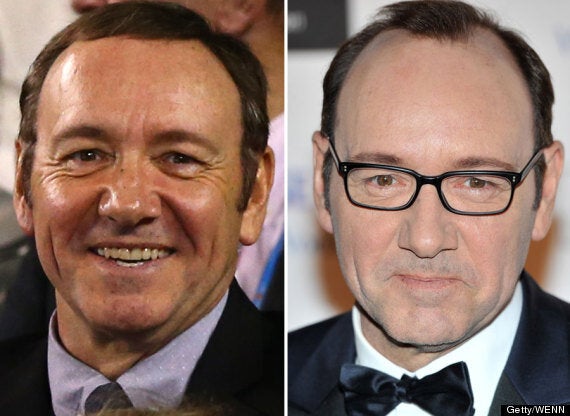 Now... and then: Kevin's looking a lot hairier these days
Kevin's head is full of hair compared to the snap on the right (above) which was taken in November last year, prompting speculation he may have had the procedure to fill out his follicles.
Earlier this week, the Hollywood actor revealed he was stepping down as the artistic director of the Old Vic theatre in London, but said he was determined to leave a lasting legacy by raising £20 m before he departs.
"I'm now planning to leave in 2015 and am determined to raise £20m by then as an endowment fund to make the theatre fit for the 21st century," he said.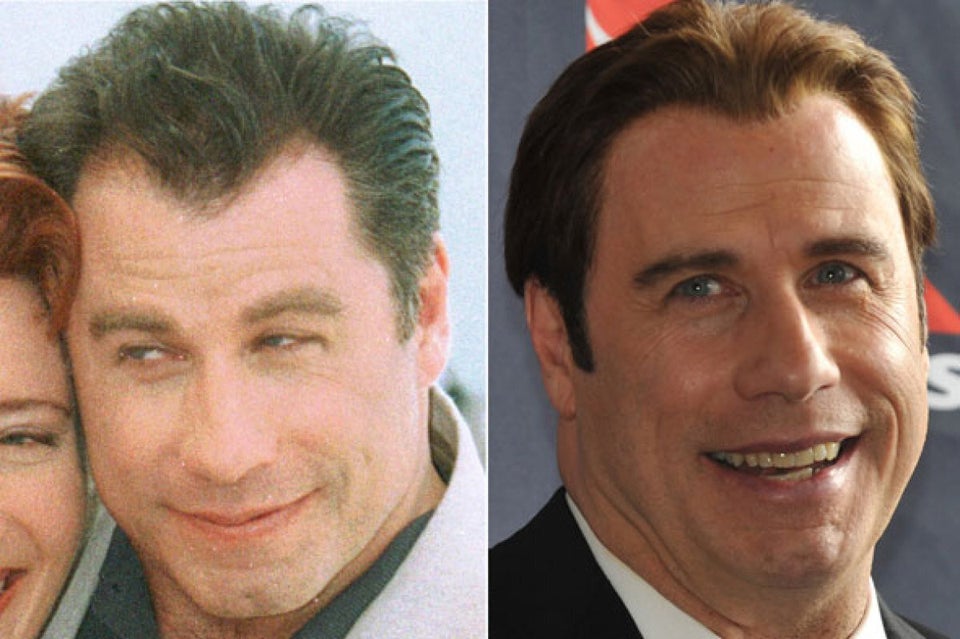 Celebrity Hair Transplants
Popular in the Community