'X Factor' finalist Rylan Clark has won this year's 'Celebrity Big Brother'.
The camp singer, who was hot favourite to win the Channel Five reality show, threw his arms in the air and clutched his temples after he was announced that he had received the most public votes.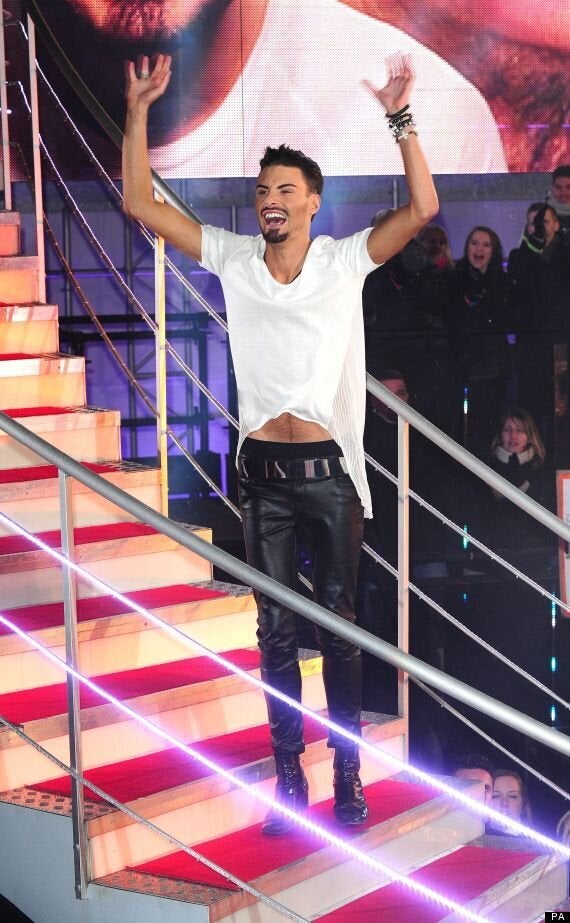 Rylan emerged victorious from the Celebrity Big Brother house
Runners up, married couple Heidi Montag and Spencer Pratt - collectively known as Speidi - were booed as they left the house.
The US reality stars failed to make many friends during the series, frequently finding themselves at the centre of arguments. But during a last supper in the house Pratt claimed he had been cast to be the "baddie" of the show.
Self-confessed mega 'Big Brother' fan Clark said winning the series was "like a dream come true".
Referring to his appearance in the last series of 'X Factor', he said: "For the last year all people have been doing is picking up the phone for me. I so appreciate it with all my heart."
The 24-year-old said he was glad to have shown viewers his true self as being fake would be the worst thing anyone could ever accuse him of.
He said taking part has shown him: "Whatever stick gets thrown at you, just get over it and be yourself."
Asked by host Brian Dowling what he thought of Speidi, he said: "I've not got any ties with Heidi and Spencer.
"I wish them the best in life but they are absolutely made for each other. Throughout my time in the house the one thing they gave me was a headache."