For fans of American folk art, Butch Anthony is already a legend.
The 48-year-old 'artist, builder and picker of things' hosts Doo Nanny, an annual alt/folk art festival that sees people from around the world flock to his 80-acre home in Alabama.
There they are free to camp, party and share art in what the New York Times described as a "self-contained universe" full of his own work, featuring, among other things, the 'Museum of Wonder' – a barn full of art oddities that includes a replica of a human skeleton and 'the world's largest gallbladder'. We challenge anyone to watch the video above and not want to pay a visit themselves.
Despite his cult status in America (he's a minor TV star on the History Channel and has been a muse for documentary maker Les Blank for years), Anthony has never exhibited in the UK - until next month.
Intertwangelism opens at London's Black Rat Gallery on 7 February and features his work painting over old photographs. The result is a strange mix of nostalgia and pop art that will offer UK visitors a good introduction to the work of one of America's most eccentric artists.
Check a selection from Intertwangelism below.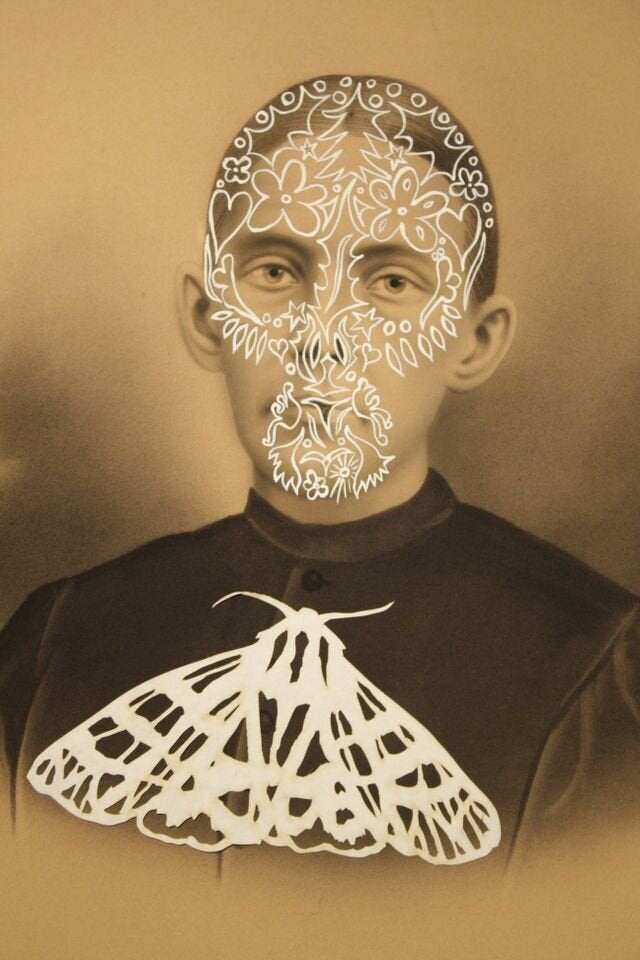 Butch Anthony Art