Presenter Anthea Turner has been expelled from 'Dancing on Ice' in the skating show's school disco week.
The former 'Blue Peter' host failed to wow with her routine to Donny Osmond's Puppy Love, putting her in the skate-off against Keith Chegwin.
Skating with partner Andy Buchanan, she strapped on her boots again to dance to Michael Buble's version of 'Feeling Good', but Chegwin won more votes from the judges on the ITV1 show. Anthea Turner on Dancing On Ice
Turner gave an emotional farewell to her new friends but agreed with head judge Robin Cousins that her time on the rink had to come to an end.
She said: "I'm sounding a little bit wobbly because I'm going to miss all my friends here.
"But Robin's right - I've probably got to my level when it comes to skating."
Fellow TV presenter Chegwin had won praise for his first School Disco skate, with the usually-critical Jason Gardiner saying the routine - to the Jackson 5's I'll Be There - was "soft, lyrical and smooth".
Chegwin looked delighted by the response, telling Gardiner: "That's the best thing that's ever happened. I loved every minute of it."
He looked philosophical at ending up in the skate-off, as both he and Turner had been there before. But in the end, his dance to Rihanna's 'Disturbia' was judged the most impressive, with Cousins telling him: "You skate divinely."
'EastEnders' actor Matt Lapinskas topped the leader board in the show after performing to his own favourite song from his school days, 5ive's 'Slam Dunk Da Funk'.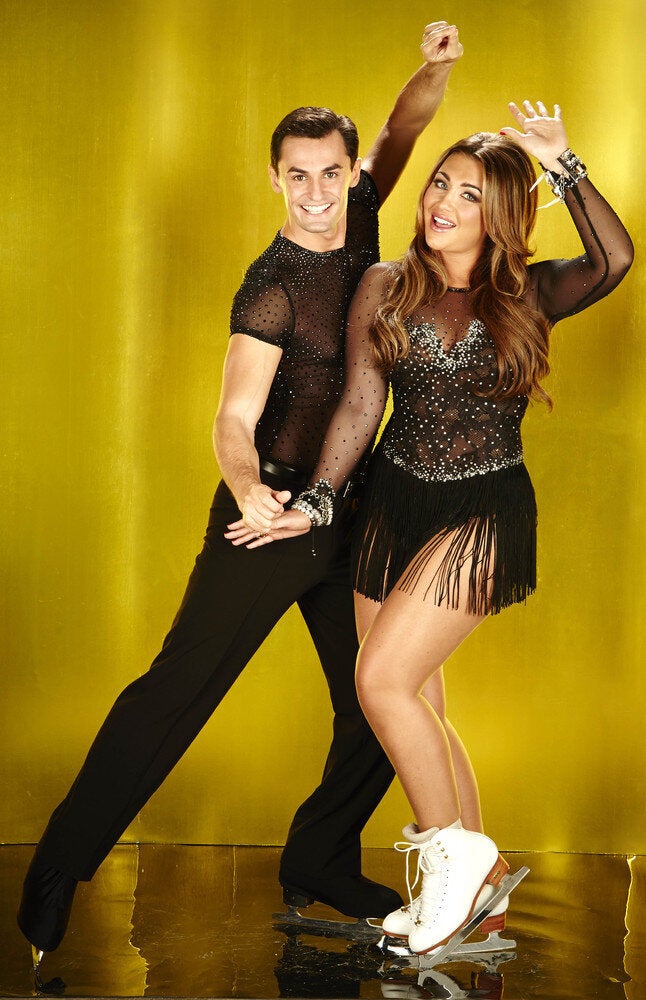 Dancing on Ice 2013 Line up
Popular in the Community