Ever had that nightmare where you have to walk through a crowd of people and you have no idea why everyone is laughing at you, only to discover you've had a wardrobe malfunction?
Well, that's exactly what happened to Jennifer Lawrence last night at the Screen Actors Guild Awards.
The 'Silver Linings Playbook' star was on her way to the stage to collect her award for Best Actress when she appeared to get her trailing blue gown caught under a chair and nearly ripped it in half.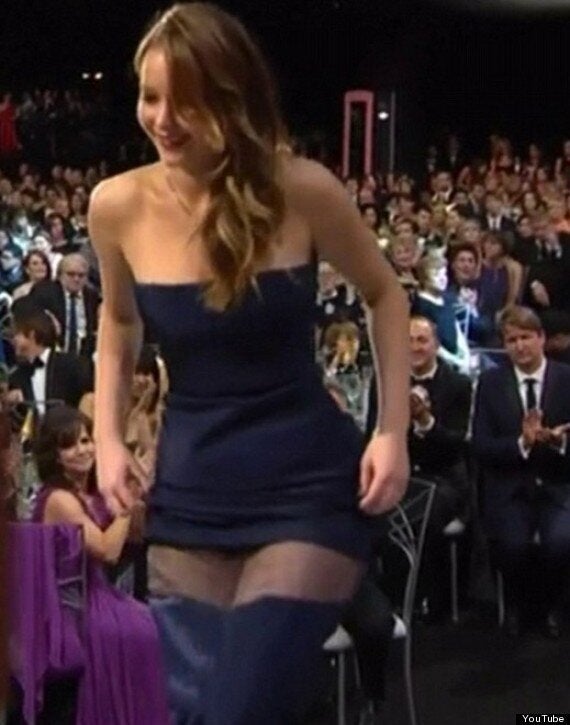 But as the likes of Marion Cotillard watched on, the actress was undeterred by the wadrobe malfunction, and continued to make an emotional acceptance speech.
Watch Jen's dress do the splits in the video above (around 30 seconds in).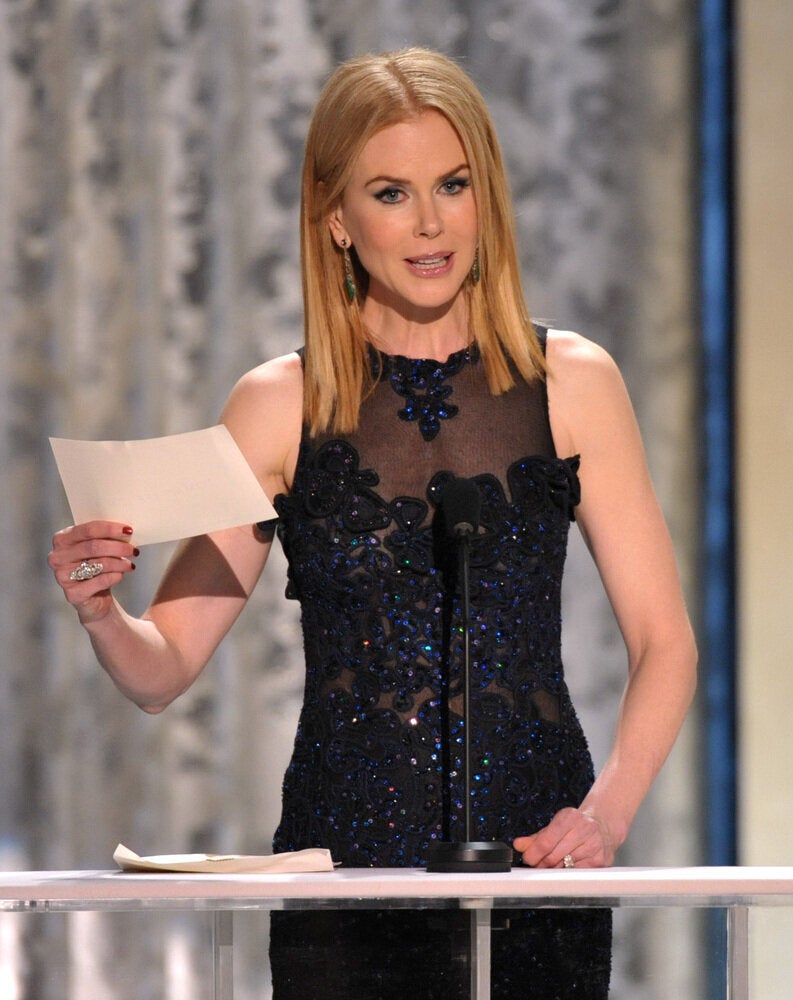 Screen Actors Guild Awards Inside Onstage
Related