United States Anti-Doping Agency head Travis Tygart has claimed Lance Armstrong is still lying about the full extent of his doping past.
Tygart, the USADA chief executive who was one of the key figures in exposing the disgraced cyclist, insisted there was scientific proof that Armstrong did use performance-enhancing drugs on his comeback to the sport, in 2009 and 2010.
The cyclist finally admitted in his interview Oprah Winfrey that he did dope in all seven of his Tour de France wins, but maintained he raced clean when he came out of retirement.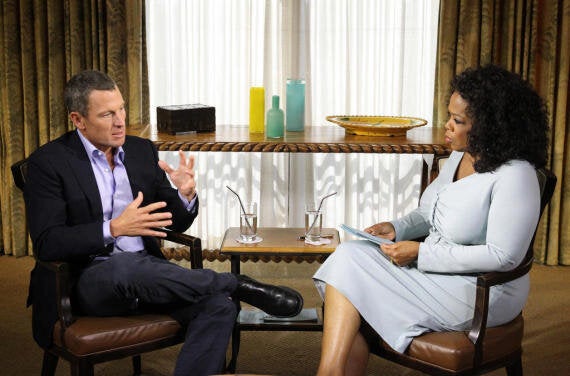 Armstrong was interviewed by Oprah two weeks ago
But Tygart told CBS' 60 Minutes programme: "(That is) just contrary to the evidence. The evidence is clear.
"His blood tests in 2009, 2010, expert reports based on the variation of his blood values from those tests, one to a million chance that it was due to something other than doping."
Tygart claimed there were clear reasons for Armstrong to proclaim his innocence during those later years as it meant he would be exempt from possible criminal prosecution, because there is a five-year statute on a charge of fraud. Tygart is convinced Armstrong lied about doping in 2009 and 2010
The USADA revealed last year that Armstrong had led "the most sophisticated, professionalised and successful doping programme sport has ever seen", with the International Cycling Union (UCI) subsequently stripping him of his seven Yellow Jerseys.
Eleven of Armstrong's former team-mates testified to USADA about his doping regime, in which they had been involved. Some were given bans of six months, but Tygart said there was only one course of action for Armstrong if he wanted is lifetime ban from USADA lifted.
"He would have to come in just like all 11 of his team-mates did and testify truthfully about all of those who were involved with him pulling off this grand heist," Tygart said.
Related