But the original jungle bikini babe did her best to claw back her title as she stripped off in her famous white two-piece during a holiday to the Caribbean.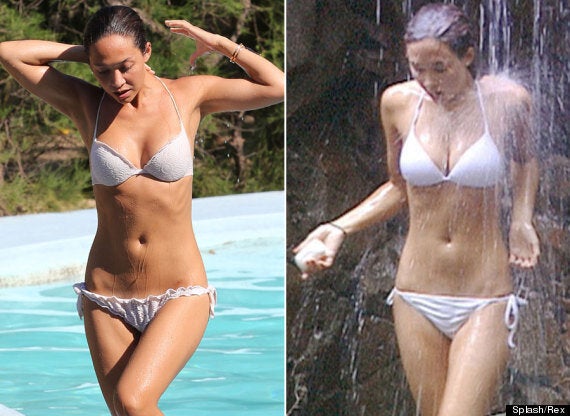 Myleene on holiday (left) and in the jungle in 2006
Seven years after she first captured the attention of the nation's male population (and first gave the female population serious body envy), the former Hear'Say singer proved she's still got it as she took a dip.
The star jetted out to Jamaica over Christmas and New Year before heading to Antigua, and was joined by her daughters Ava, five, and Hero, two.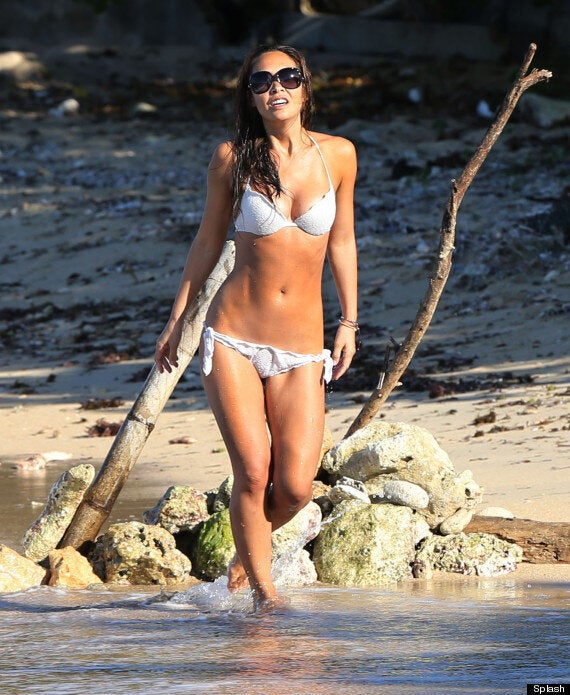 And if he's seen these new snaps of his estranged wife, we'll bet he's kicking himself now.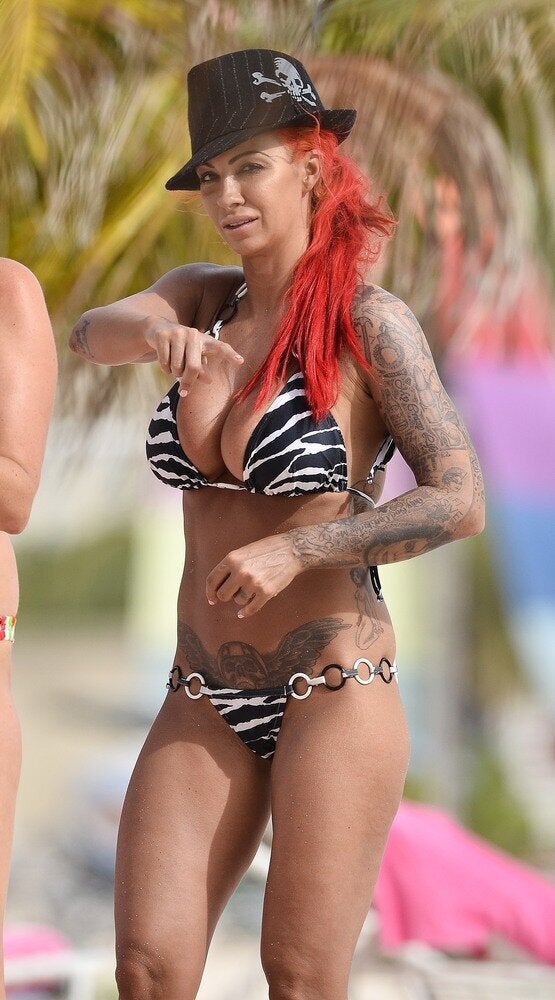 Winter Sun Celebs