Tottenham Hotspur manager André Villas-Boas could make a belated transfer window move for Sevilla striker Alvaro Negredo in a bid to ease the club's paucity of options up front.
Spurs started without a striker for their fourth-round FA Cup loss to Championship club Leeds United after Jermain Defoe, nursing a long-standing pelvic injury, was left behind. Emmanuel Adebayor meanwhile has been unavailable since 12 January due to African Cup of Nations commitments with Togo.
Defoe's pelvic problem has become a source of concern in recent weeks and he has required at least one injection, with the possibility of surgery to cure the problem. He is Spurs' top scorer with 15 goals this season as the club have suddenly become reliant on the one-time squad player after selling Rafael van der Vaart and releasing Louis Saha. Clint Dempsey was Tottenham's auxillary striker at Elland Road but struggled despite scoring a neat header to halve Leeds' lead in the 2-1 defeat.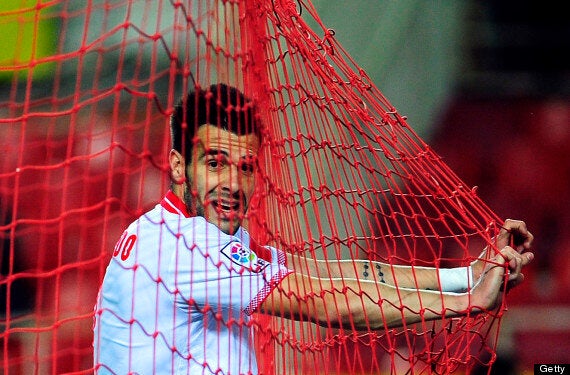 Reeling him in? Negredo has scored eight goals for Sevilla this season
A club who often explore transfer possibilities in the January window, 27-year-old Negredo is the latest striker target for Spurs, who are also interested in Shakhtar Donetsk's Willian and Internacional forward Leandro Damião.
Sevilla president Jose María del Nido has reportedly flown in to London with a view to selling Spanish international Negredo due to the club's bleak financial situation.
Villas-Boas however claimed he was "comfortable" with the dearth of options in attack.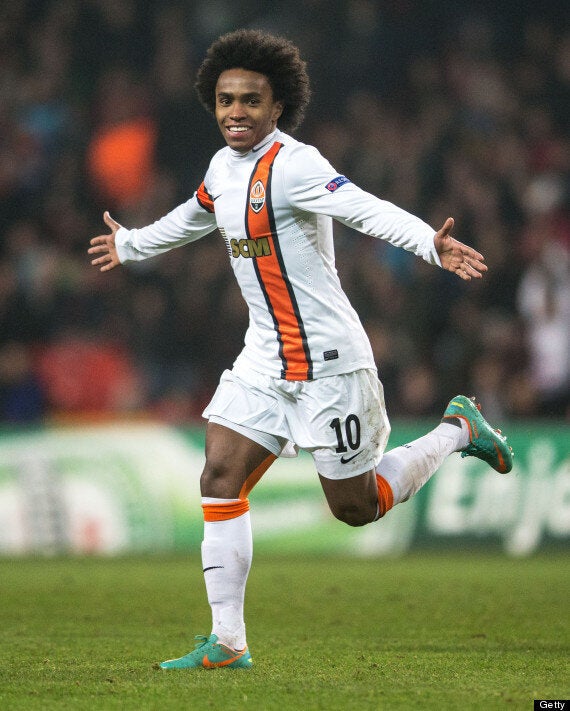 Willian has shone for Shakhtar in the Champions League this season
"It is risk we were willing to take," he said. "We are comfortable with the situation. We are happy with the squad. This defeat is not going to alert us to anything. Unfortunately we missed Defoe, who gives us options, but we have him back for Norwich and still have Ade to return so we have strength in depth.
"We will have to see when we can get Ade back but we did not lose because we missed chances that a striker may have taken."
"We lost because we could not create enough clear-cut chances."
Negredo is a more obtainable option than Willian, whose Shakhtar side are preparing for a fascinating last 16 Champions League tie with German champions Borussia Dortmund.
The former Real Madrid striker, who started Spain's Euro 2012 semi-final against Portugal, has scored eight goals for the Andalusians.