David Beckham began training with Arsenal on Tuesday but will not be joining the Premier League side.
Former England captain Beckham is currently without a club after leaving Los Angeles Galaxy at the end of the Major League Soccer season.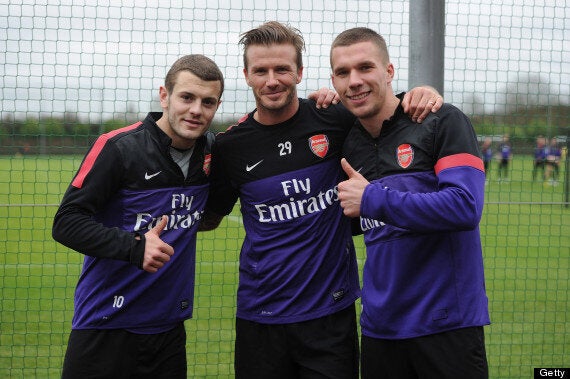 Beckham poses with Jack Wilshere and Lukas Podolski
"He called me," Gunners manager Arsène Wenger said.
"He has asked to come here and to work on his fitness. He has not done anything for a long, long time.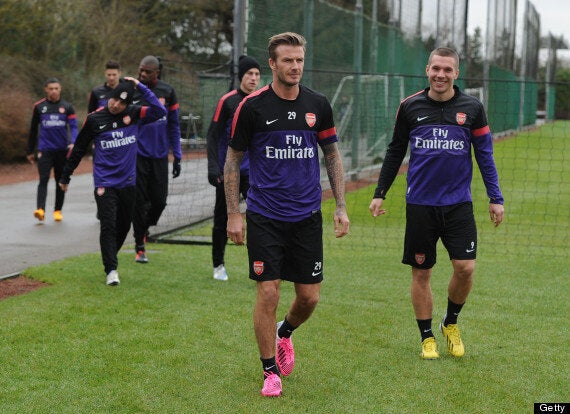 Shirts and shorts in winter
"(It's) purely for fitness. There's no speculation about signing or anything."
Beckham, 37, is still yet to decide who his next club will be.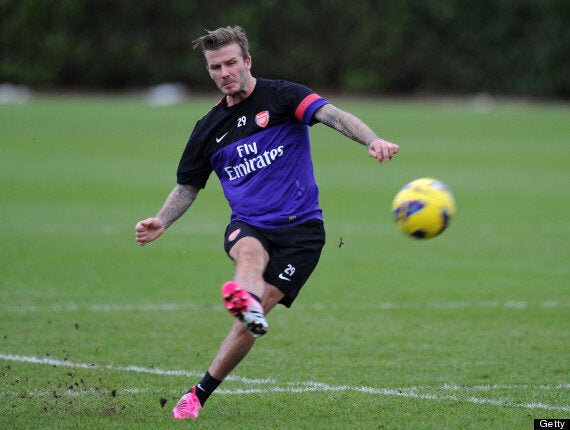 The 37-year-old midfielder's five-and-a-half-years with LA Galaxy ended in November with an MLS Cup win.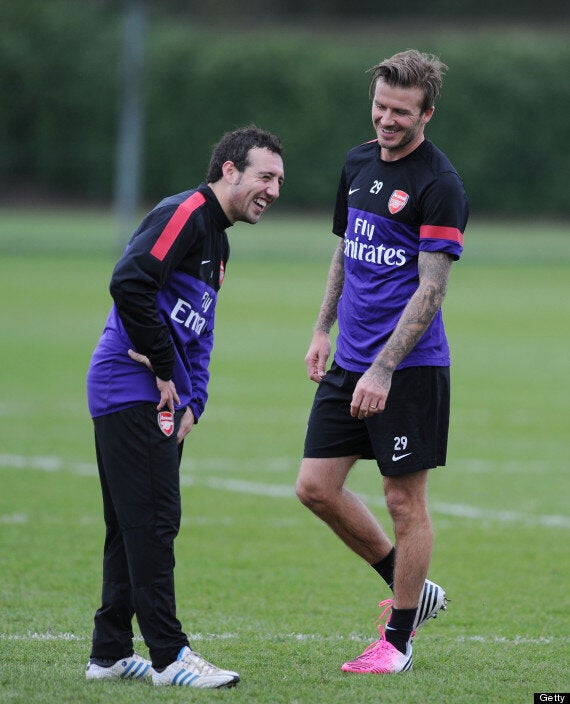 Cazorla laughs at Beckham's attempt at Spanish
He has been capped 115 times by England - more than any other outfield player - and won 11 major honours with Manchester United and Real Madrid.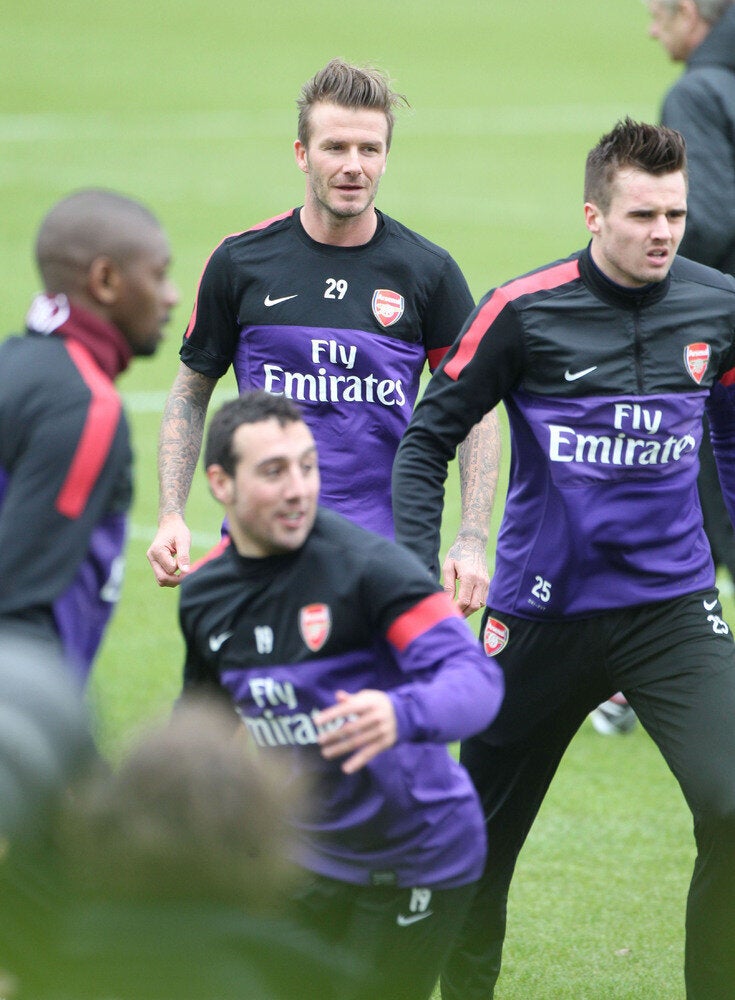 David Beckham At Arsenal Training