A wonderfully heart-warming and funny British film for all ages, in the tradition of 'Best Exotic Marigold Hotel' and 'The King's Speech', 'Song For Marion' tells the story of how music can inspire.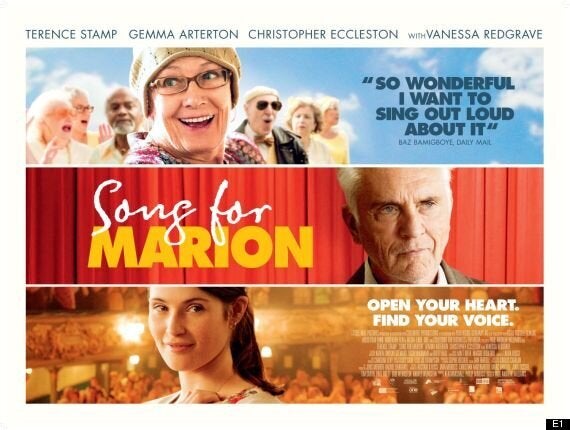 Terence Stamp delivers a poignant performance, as Arthur, a grumpy pensioner who begrudgingly joins his wife, Marion's (Vanessa Redgrave) unconventional local choir. Gemma Arterton also stars as choir director Elizabeth, who sees something special in the reluctant Arthur and refuses to give up on him.
Song for Marion is in UK cinemas from 22 February, but you can see it first and for free! HuffPostUK is pleased to give readers the chance to catch a preview screening in your area.
Watch the trailer below...
For your chance to bag yourself a pair of tickets to the Song For Marion preview simply go to www.showfilmfirst.com and enter in the exclusive code: 784577 follow the on-screen instructions to see the film first and for free at a cinema near you!
Tickets are subject to availability and will be allocated on a first come, first served basis via www.showfilmfirst.com. Each applicant may claim up to two tickets. Guests should have ID available, in name printed on ticket, if required. The tickets are not for resale. No cash alternative. No late admittance. The cinema reserves the right to refuse admission. In the event of a dispute, the cinema manager's decision is final. For full terms and conditions visit: www.showfilmfirst.com
Popular in the Community