Justin Timberlake is not just a great singer, dancer and actor, he's also a very funny man. At least Jay-Z seems to think so.
In fitting with the song's title both had suits and bow ties on and Timberlake was even sporting a rather handsome new quiff.
Ahead of the finished video being released, check out the lyrics video for 'Suit & Tie' - the lead single from Timberlake's new album The 20/20 Experience - below these pictures...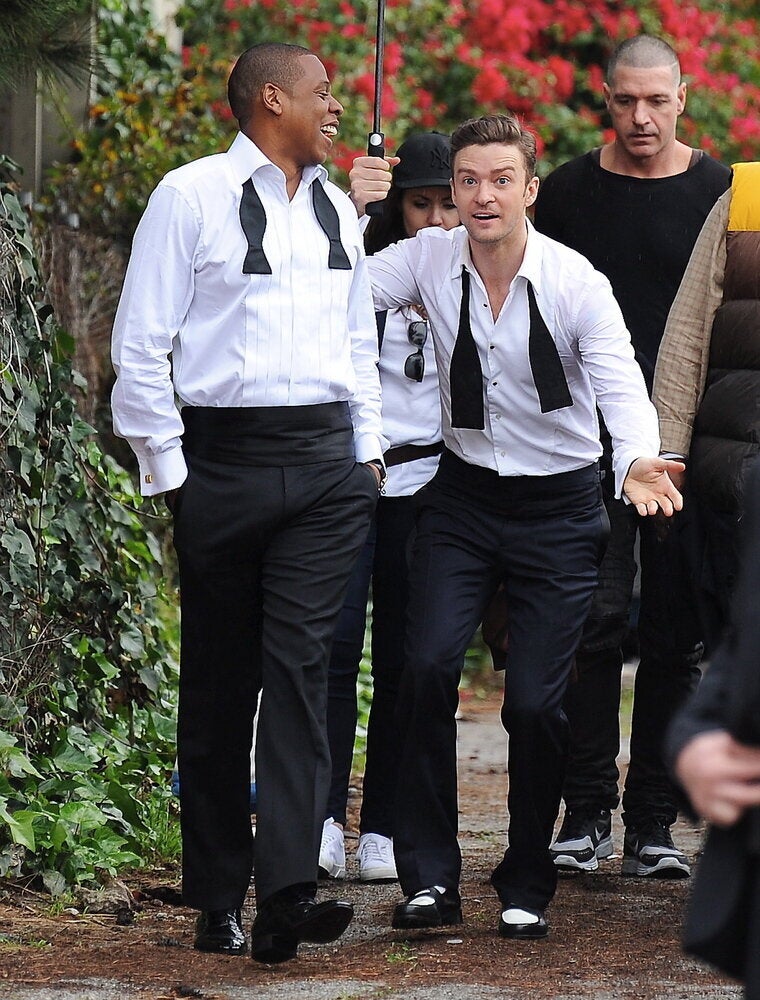 Justin Timberlake On Set