Paul Scholes' knack for timing used to be one of his greatest strengths in his pomp with Manchester United, but the midfielder was too late to stop thieves from stealing his Chevrolet Captiva Estate.
Scholes left the top-of-the-range grey 4x4's engine running to defrost the ice while it was parked on his driveway in Oldham, Greater Manchester.
The incident happened on Monday morning between 7.45am and 8am, Greater Manchester Police said.
A spokesman said: "Police are investigating after a car was stolen while the owner was defrosting the vehicle.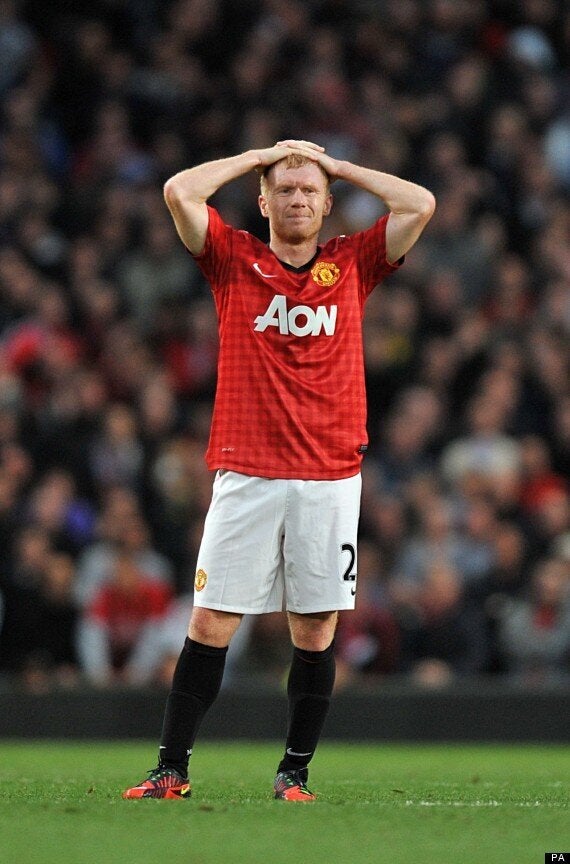 Scholes came out of retirement last year
"The grey Chevrolet Estate was stolen from the drive of a house in the Greenfield area of Oldham between 7.45am and 8am on Monday 28 January 2013.
"Inquiries to locate the car are ongoing."
Police urged drivers not to leave their cars running and unattended while defrosting as it only takes a thief a few seconds to steal the vehicle.
Scholes, 38, is one of the greatest players in United's history and has made 716 appearances for the club, scoring 155 goals.
Capped 66 times by England, he came out of retirement last year as Sir Alex Ferguson struggled to ease United's midfield malaise.
Popular in the Community