The brother of former EastEnders actress Gemma McCluskie has been jailed for life for her murder.
Tony McCluskie, 36, showed no emotion as he was told at the Old Bailey that he would serve a minimum term of 20 years.
The judge said McCluskie had done everything he could to discredit his "hugely popular" sister's character during the trial.
And he rejected claims by the skunk cannabis addict that she had pushed him over the edge by being mean to him.
McCluskie, 36, murdered his sister Gemma and mutilated her body in a bid to cover up what he had done.
He even sent text messages to her phone after her death to pretend that she was still alive.
McCluskie was found guilty of murder by an 11-1 majority. He had admitted manslaughter.
Miss McCluskie's dismembered body was found floating in the Regent's Canal in east London in March last year. Her head was found in the water six months later.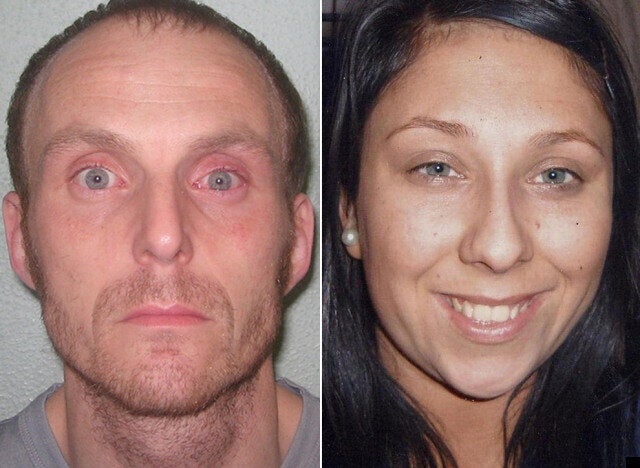 Gemma McCluskie and her brother Tony
The 29-year-old found fame in the BBC soap in 2001 when she played Ethel Skinner's niece.
Wednesday's verdict was greeted with gasps and cries by members of the family sitting at the back of the court.
After the verdict, McCluskie's father Tony said he will not desert his son.
Anthony McCluskie said in an impact statement that he knows his son is suffering after committing a "terrible crime". Tony McCluskie senior had to walk out of court as the details of the murder were read out
In the statement his father said: "This has been the most trying time of our lives and the death of Gemma has been very traumatic for us all.
"The circumstances surrounding Gemma's death have had a great impact on my life both physically and mentally, and although in great sorrow, I have to remain strong for my son Danny and his wife, my wife, and my grandchildren.
"I also know that my son Tony Jnr is suffering too, and would like the court to know that I will not desert him even though he has committed this terrible crime and taken Gemma's life.
"I hope and pray that one day Tony will be released from prison with a better understanding of his actions and would ask the court to understand that as a parent, this is how I feel."