'Downton Abbey's Brendan Coyle, officially the thinking woman's currant bun since his first appearance three series ago as troubled manservant John Bates, has revealed a distinctly contemporary turn of phrase in dealing with a combatant on Twitter.
Coyle, BAFTA-nominated for his role in the hit series, had posted some comments about former prime minister Lady Thatcher, when he was taken to task by a fan.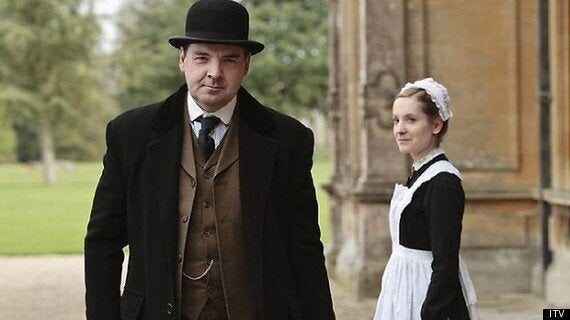 Brendan Coyle as Mr Bates, with his Downton wife Anna (Joanne Froggatt)
Roberta Knighton told him she felt these comments were "beneath" him, an opinion for which the actor had a few choice words... ""Hard to know how to respond to that... but go f*** yourself feels about right."
He followed up with: "You have no idea what is beneath me... p.s. go f*** yourself x".
NHS consultant Roberta Knighton spoke to the Sun afterwards, with her reaction to being told off by one of her favourites. Read what she had to say here...
Coyle will no doubt be reining himself back in for the fourth series, due on screens next year, but fingers crossed for a bit of this evident passion to channel itself onto screen. The valet and wife Anna have been ensconced in (yawn) marital bliss for the last series, and even the threat of a hanging for the murder of Bates' first wife has gone away. Roll on some political discussions at the dinner table...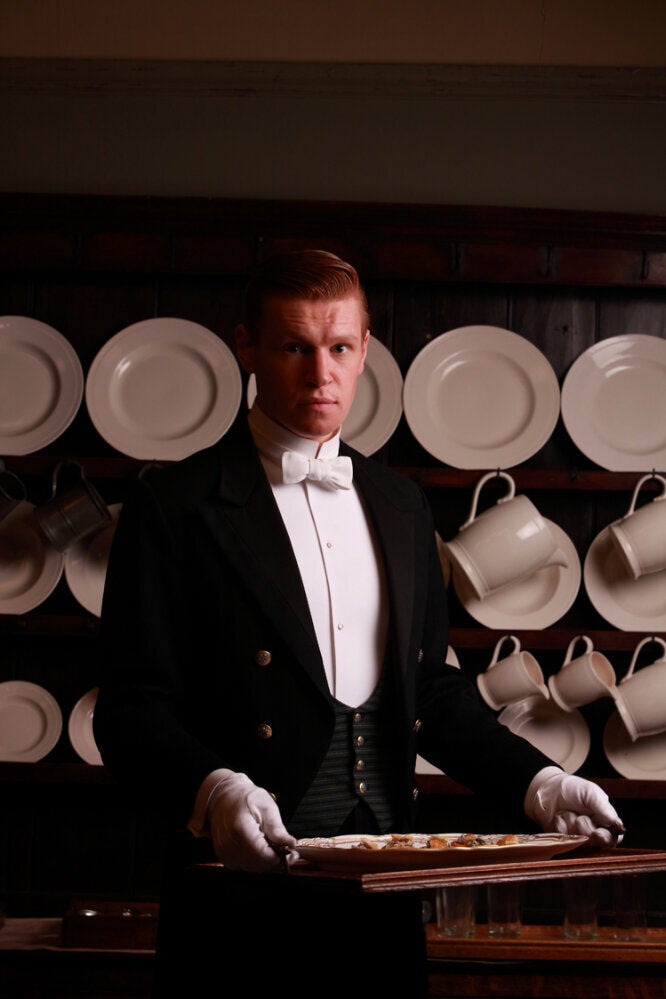 'Downton Abbey' Season 3