A collection of gold and silver antiques worth millions of pounds has been donated to the Ashmolean Museum.
Around 500 objects, which belonged to antiques collector Michael Wellby who died last year, will go on show at the museum in Oxford.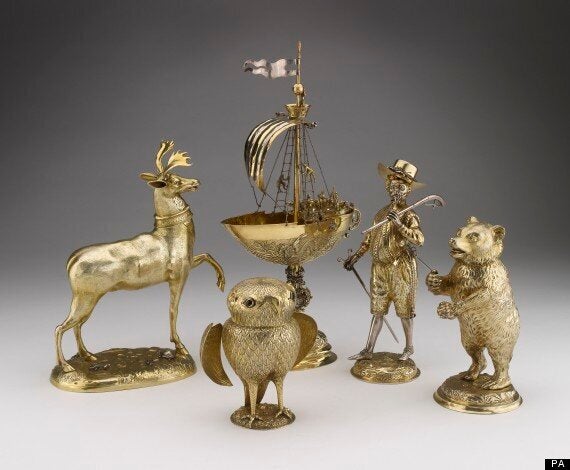 (from left) a group of German silver gilt cups of a stag by Elias Zorer(c.1605-10), an owl (c.1570), a ship model by Esaias zur Linden (c. 1620), a Dutch musketeer by Adriaen de Grebbe (c. 1600) and a bear by Christopher Ritter (c. 1605-10)
Professor Tim Wilson, keeper of the Department of Western Art, said: "The Ashmolean is extremely grateful to Michael and his family. This is the most important accession of objects of this sort to any UK museum since the bequest of objects from Waddesdon Manor by Ferdinand Rothschild to the British Museum in 1898."
Mr Wellby's family were involved in the silver trade and he became an acknowledged expert in German silver and a regular at auctions where he built up his collection.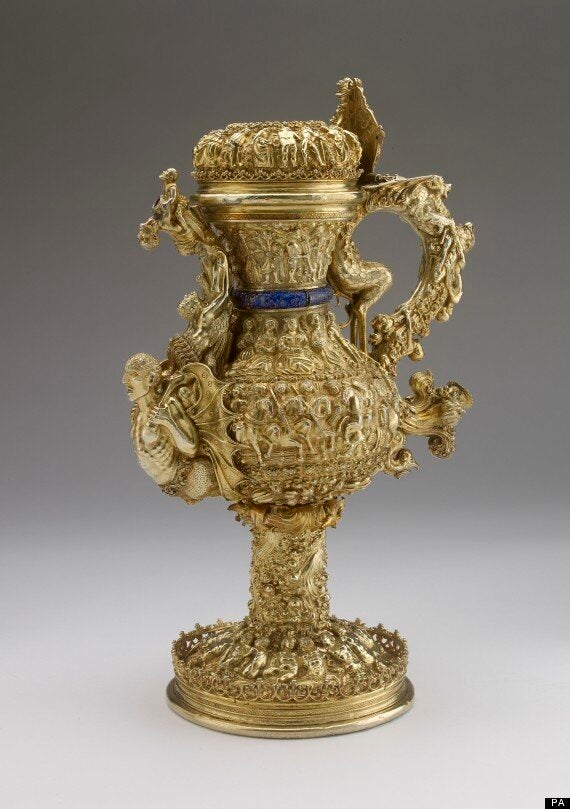 A silver gilt ewer with enamelled royal arms of Portugal (c. 1510-15)
The collection includes a silver gilt ewer made in Portugal in the 16th century and a lapis lazuli bowl with gold mounts made in Prague in around 1608.
A selection of items will go show in a temporary display from February before the entire collection is displayed in a permanent gallery.