We never thought we would have to place the usually impeccably dressed Jameela Jamil in the same fashion bracket as the usually less impeccably dressed Katie Price, but it has happened.
Both stars made it hard not to notice them (for all the wrong reasons) as they stepped out in black and yellow ensembles yesterday.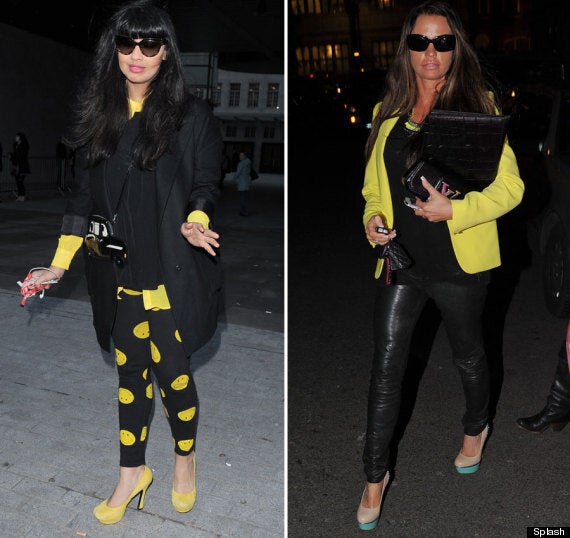 Jameela donned a bizarre pair of smiley face leggings, teamed with a yellow blouse and a pair of canary heels, while Katie brightened up her black outfit with a fluorescent blazer.
Whether their hi-vis outfits were an attempt at being safety conscious or they'd both been listening to Wiz Khalifa's 'Black And Yellow' before leaving the house, we're not sure.
However, one thing we do know is that we're not big fans of this current colour trend. Sorry gals!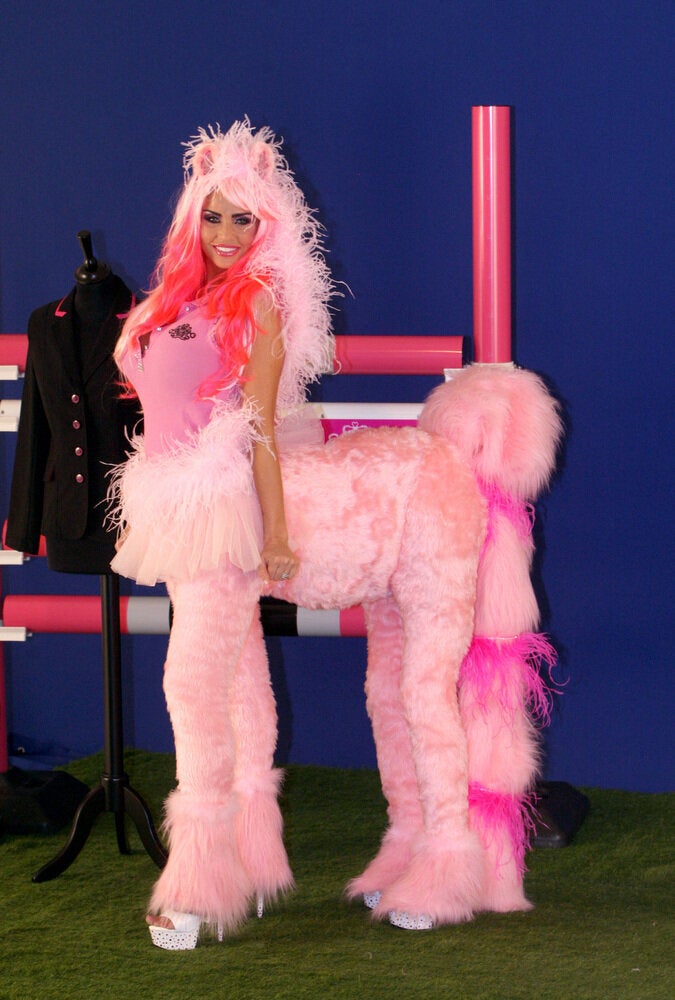 Katie Price photocalls in pictures