Radio 1 host Nick Grimshaw has pulled in the lowest audience for the station's breakfast show for almost seven years during his first months in the job.
His first figures show the programme's audience fell after the departure of Chris Moyles, leaving him with half a million fewer listeners than the slot drew this time last year.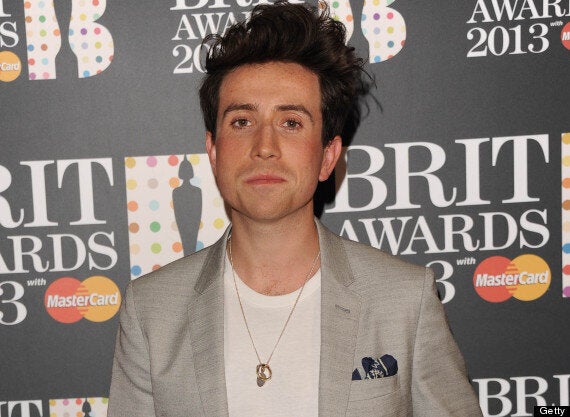 Nick Grimshaw took over from Chris Moyles
The flagship show now has 300,000 fewer listeners than the highbrow, agenda-setting Today programme on Radio 4 which has an audience of 7.05 million, according to new figures from Rajar.
The data suggests Moyles's departure could have been a boost for Radio 2's Chris Evans who has piled on almost one million listeners, giving him his second biggest result with 9.52 million.
He has also achieved his highest ever lead over the Radio 1 breakfast programme, which he famously fronted in the 1990s.
Grimshaw - who took over from Moyles in September - had an average audience of 6.69 million listeners for the first three months in his new role.
Although it is only marginally down on Moyles's final audience, by around 40,000, it is still the lowest audience for the R1 breakfast show since the first quarter of 2006. Moyles's audience had already been in decline.
However station bosses will be pleased to see that Grimshaw's figures include an increase of nearly a quarter of a million listeners in the 15 to 24 age range.
The BBC Trust wanted the station to lower the audience age profile, which was part of the thinking behind giving the plum job to the 28-year-old. Moyles was 38 when he bowed out from the slot after eight and a half years.
Radio 1 controller Ben Cooper said: "I'm delighted with the figures and they have exceeded my expectation for a brand new breakfast show. This has been the biggest schedule change in a generation which has resulted in the station's audience getting younger."
The station's overall audience is 11.09 million, down 100,000 from the previous quarter and half a million fewer year on year.
Related