Tamara Ecclestone proved she is well and truly recession-proof after spending a whopping £30,676 on a night out.
That's right - the socialite blew more on drinks in one evening than the £26,500 the average Briton earns in a year.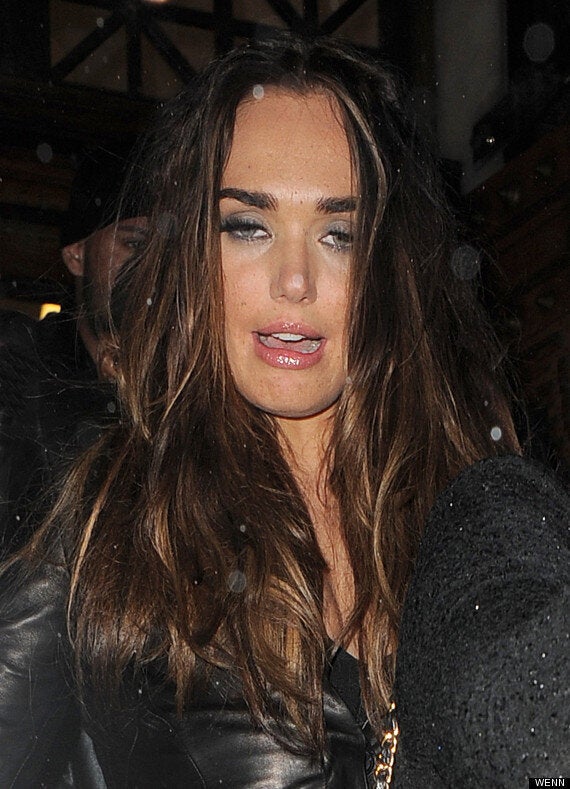 Tuesday turned Boozeday for the daughter of billionaire Formula One chief Bernie Ecclestone when she racked up the hefty tab partying with pals in Aura nightclub in London's posh Mayfair district.
A copy of her receipt shows Tamara forked over £13,020 on 28 bottles of pricey Cristal champagne, £2,600 on two Cristal magnums, £5,000 on a Cristal jeroboam (whatever that is) and £5,740 on seven bottles of Cristal Rose.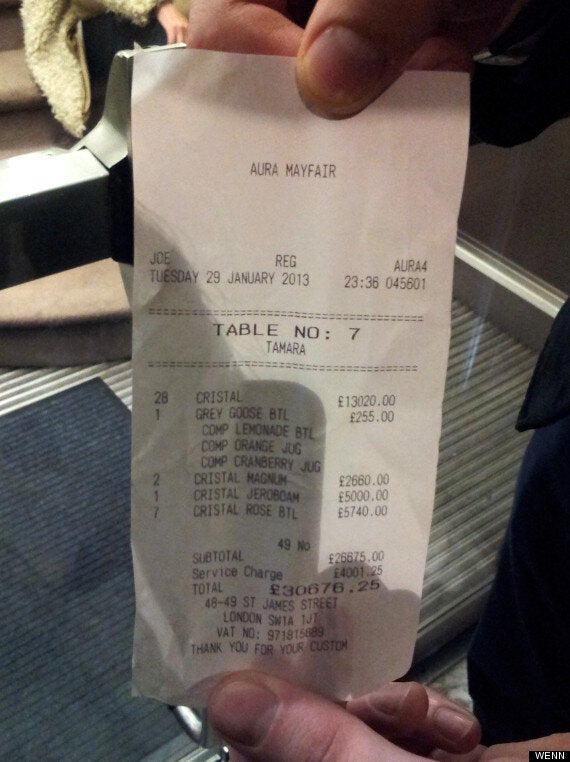 The 28-year-old brunette beauty also ordered vodka, but it wasn't Smirnoff or Vladivar Tamara was guzzling - she paid £255 on a single bottle of Grey Goose.
And it was a good night for her waiter Joe, too - he pocketed a cool £4,000 tip, while paparazzi waiting outside were all handed glasses of free fizz to warm their cockles.
Tamara looked remarkably fresh-faced when she finally emerged from Aura, and even managed to tweet: "Amazing night at Aura Mayfair, three hours sleep before a photo shoot!"
An onlooker said: "She was being incredibly generous, buying bottles for everyone, handing them to people on the dancefloor and at tables."
We'd expect nothing less from the girl who's worth a reported £300m!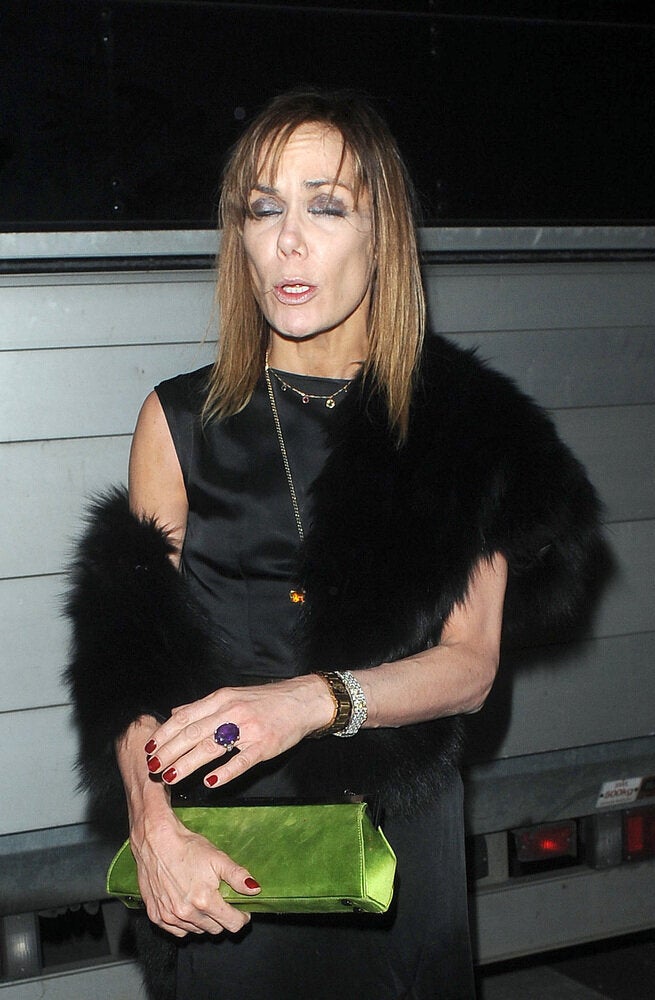 Tired And Emotional Celebs
Popular in the Community