"I was reading one of my favourite music magazines, and I suddenly saw my own face. That's how I discovered I'd made it to the UK," explains the Swedish TV star Rolf Lassgard.
Despite this charmingly laid-back approach to his own international profile, Rolf Lassgard has indeed made it to these shores, and some.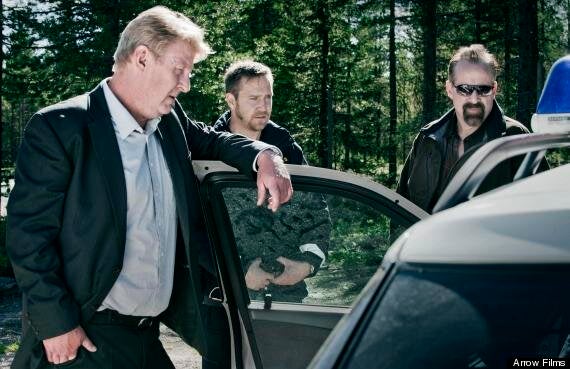 Rolf Lassgard is a linchpin of Scandinavian TV crime drama, with an international profile he didn't even know about
For every bit of Nordic Noir, Scandi-crime and Dani-politics with a striking female at its core, there's also a genre piece with a lugubrious, not conventionally attractive, ponderous male able to empathise all too readily with the criminals he's sent to capture. If you turn on BBC4 on a Saturday night and it's a bloke doing the pondering, invariably it'll be Lassgard on subtitled duty.
Before Kenneth Branagh took the reins of Wallander, it was Lassgard who brought this character off the pages of Henning Mankell's books and onto Swedish television screens. He did the same with 'Sebastian Bergmann', recently conveyed to BBC4, utterly convincing as a crack psychiatrist, but with a more fractured personal life and more baggage than Sarah Lund, Saga Noren and Birgitte Nyborg all put together.
This week sees the release on DVD of the film 'False Trail', the sequel to 1996's 'Jagarna' (to give it its native title) and, true to form, Lassgard is centre stage, imposing and imperturbable as Erik Bakstrom, the National Murder Commission's best interrogator sent back to the north of Sweden where it all went tragically wrong for him and his family before.
The many fans of Nordic Noir will soak up the sweeping, bleakly beautiful scenes, the straight talking by the cops, the elliptical personal travails, the big poke at humanity so constantly on display in this enduring genre. Can Lassgard give us any insight as to why Danish and Scandinavian writers and filmmakers are getting it so right?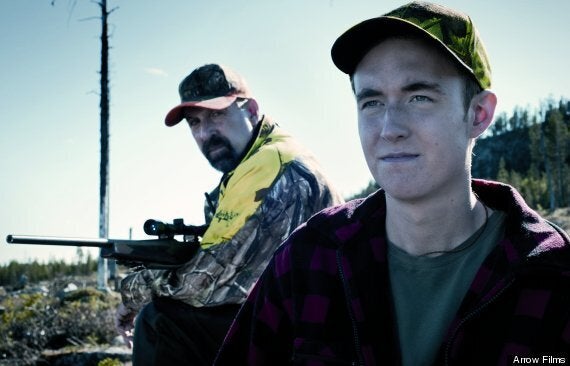 'False Trail' conveys all the bleak beauty fans of the Nordic Noir genre have come to expect
"You have to credit Stieg Larsson," he says, paying lyrical tribute to the man behind the 'Girl With the Dragon Tattoo' series. "We are all in his debt. He painted big pictures, with crime at the centre, but with a lot else going on besides."
And is it fun, going to work on cold production sets, staring meaningfully at each other all day, and portraying human beings so often at their most cruel, particularly to their loved ones and existentially vacant?
"Oh, we have a lot of laughs," chuckles Lassgard. "You couldn't do it otherwise."
In testament to the demand of such productions, this native even found himself working next door to the man who collected the Wallander baton from him, Branagh, a man for whom Lassgard has the highest praise… "That was a strange day, but it was a delight to be there.
"It would be fabulous to work together on something, the two Wallanders. Now that would be a good day at the office."
False Trail is available to download now on iTunes and on DVD and Blu-ray from 18 February. Watch the trailer below...