The singer - who is due to perform at the half-time show of the US sporting fixture - was accused of miming her rendition of 'The Star Spangled Banner' at Obama's swearing in ceremony, but proved she can belt out the anthem with a live rendition during an event ahead of the Super Bowl.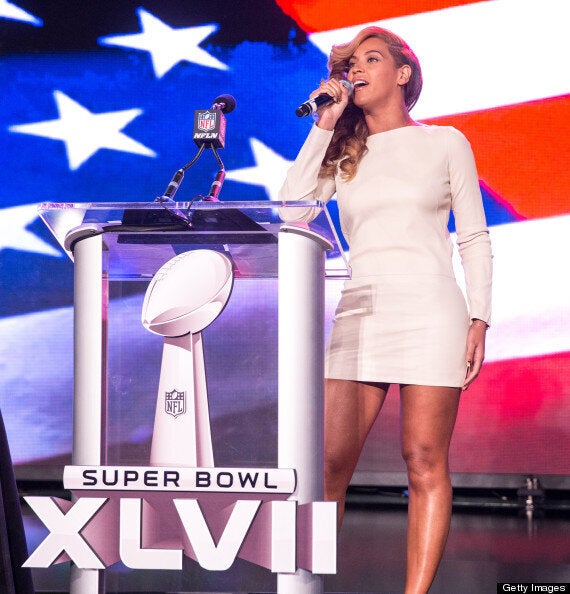 After being introduced to the stage at Thursday's press conference in New Orleans, Louisiana, Beyoncé asked the members of the audience to stand before performing the song acappella in front of the world's media.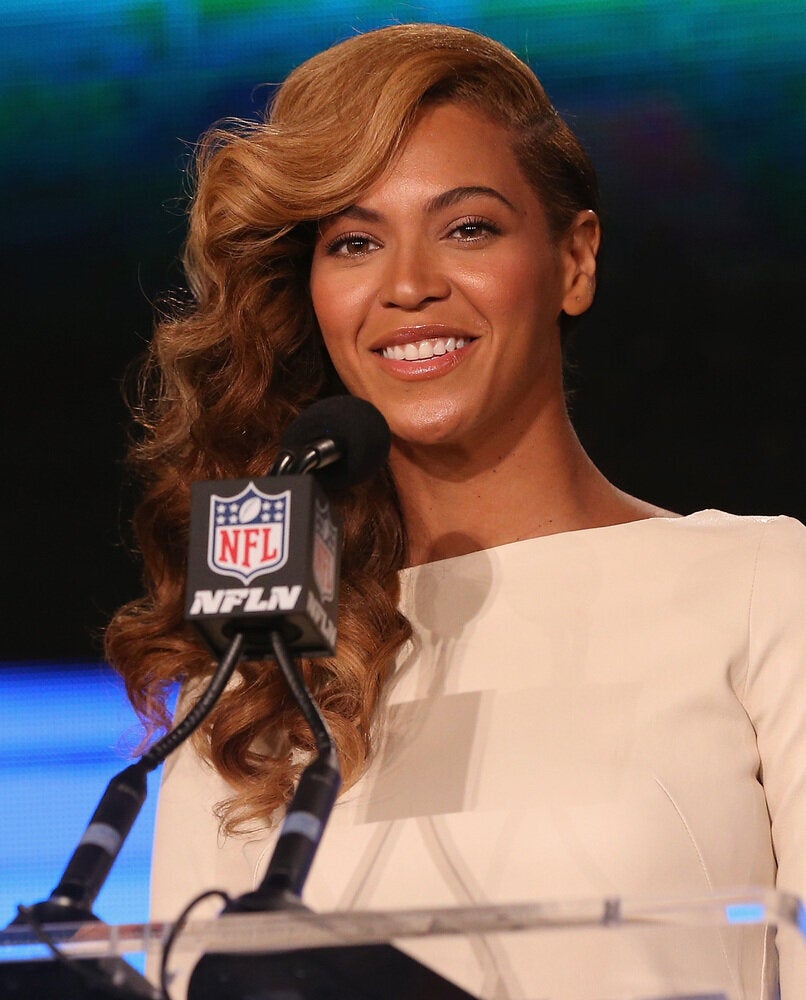 Beyonce Onstage At Super Bowl XLVII Halftime Show Press Conference
Explaining the commotion over her inauguration appearance, she said: "I am a perfectionist and one thing about me, I practice until my feet bleed and I did not have time to rehearse with the orchestra. It was a live television show, a very, very important, emotional show for me, one of my proudest moments, and due to the weather, due to the delay, due to no proper soundcheck, I did not feel comfortable taking a risk.
"It was about the President and the inauguration and I wanted to make him and my country proud so I decided to sing along with my pre-recorded track, which is very common in the industry, and I'm very proud of my performance."
Asked if she will be singing live at the Superdome in New Orleans, Louisiana on Sunday, she replied, "I will absolutely be singing live. I am well rehearsed and I will absolutely be singing live. This is what I was born to do; what I was born for... I've had a 16-year career and feel, like, all of the things that I've done have prepared me for this."