Saturday marks the 34th anniversary of the death of Sid Vicious.
The 21-year-old Sex Pistols bassist was found dead in bed ahead of his trial for the murder of former girlfriend Nancy Spungen.
An autopsy confirmed Vicious (born John Simon Ritchie) died from an accumulation of fluid on the lungs – a symptom characteristic of heroin abuse.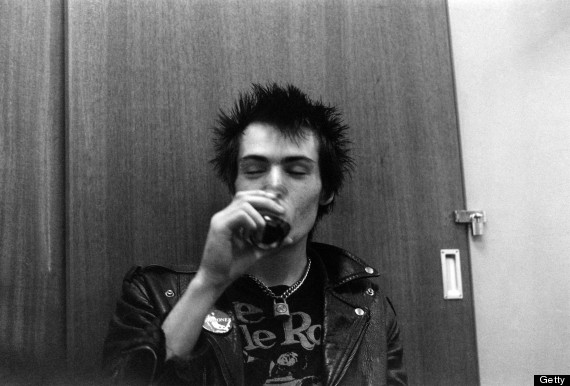 Sid Vicious was found dead in New York's Hotel Chelsea on February 2 1979
Spungen was just 19 when she was stabbed to death in the bathroom of New York's Hotel Chelsea.
Killed by a wound to the abdomen, the knife was later traced to Vicious, who was arrested and charged with second degree murder.
Vicious pleaded not guilty and was on bail when he was found dead.
Although the police closed the investigation into her death, numerous conspiracy theories attached to Nancy's death abound.
One version was explored in Alex Cox's 1986 biopic, Sid and Nancy, which took a look at their complicated, violent relationship and paints its own picture of the night Spungen was stabbed. (It also features a cameo by Courtney Love, fact fans.)
Just months before her death, Vicious penned a list of things he loved about Spungen, which was published by Letters of Note.
It reads as follows:
"What Makes Nancy So Great By Sidney"
1. Beautiful
2. Sexy
3. Beautiful figure
4. Great sense of humour
5. Makes extremely interesting conversation
6. Witty
7. Has beautiful eyes
8. Has fab taste in clothes
9. Has the most beautiful wet p***y in the world
10. Even has sexy feet
11. Is extremely smart
12. A great Hustler