'I Give It A Year' is the new comedy from Working Title Films and the writer of 'Borat', serving itself up as the antidote to rom-coms we've come to know, like but been able to predict the outcome thereof from the opening credits.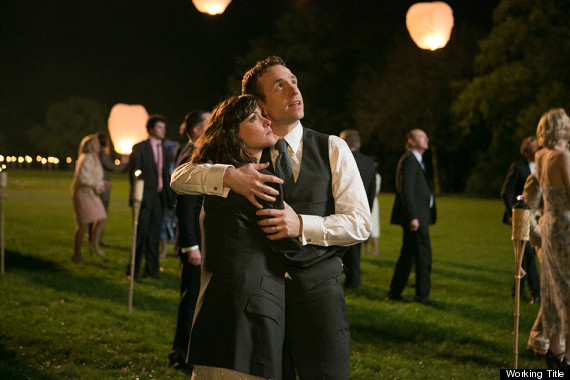 Rose Byrne and Rafe Spall co-star in 'I Give It A Year'
HuffPostUK is pleased to host this world exclusive featurette, going behind the scenes of Dan Mazer's comedy, which he has described as his subversion of the rom-com genre. So, is romance dead, or do we just need to adjust our expectations?
WATCH the stars in action above.
Starting where other romantic comedies finish, 'I Give It A Year' lifts the veil on the realities of the first year of marriage and stars Rose Byrne (Bridesmaids), Rafe Spall ('One Day'), Anna Faris ('The Dictator') Simon Baker ('The Mentalist') and Stephen Merchant ('The Office').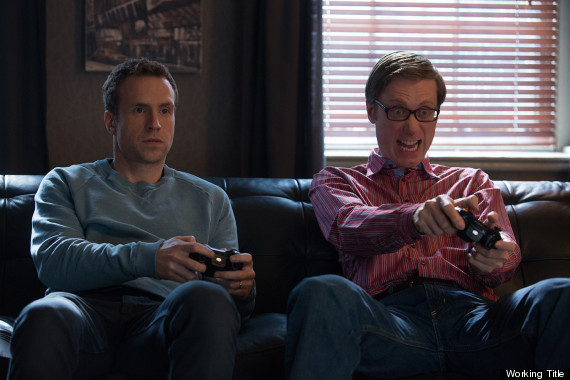 Rafe Spall with Stephen Merchant - the husband's best friend any woman would want...?
Since they met at a party, ambitious high-flyer Nat (Byrne) and struggling novelist Josh (Spall) have been deliriously happy despite their differences. Josh is a thinker, Nat's a doer..but the spark between them is undeniable.
Their wedding is a dream come true, but family, friends and even the minister who marries them aren't convinced that they can last. Josh's ex-girlfriend, Chloe (Faris), and Nat's handsome American client Guy (Baker), could offer attractive alternatives.
With their first anniversary approaching, neither wants to be the first to give up, but will they make it?
'I Give It A Year' is released in cinemas nationwide on 8 February. Find out more at the film's dedicated Facebook page. Watch the trailer below...