The director of 'Hyde Park on Hudson' has admitted that the success of 'The King's Speech' came as "a shock and a blow", because the character King George VI, played to Oscar-winning effect by Colin Firth in the latter, appears in both films.
"Ours was already in the works, but we thought about abandoning it because it would look like we were jumping on the bandwagon after 'The King's Speech' was so successful," admits Roger Michell to HuffPost UK, who previously had 'Notting Hill', 'Enduring Love' and 'Morning Glory' under his belt.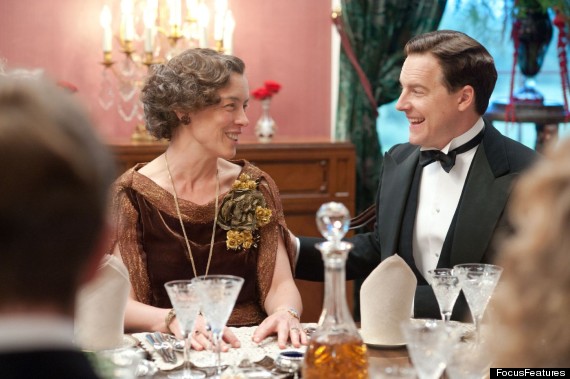 Sam West as King George VI with Olivia Williams as Eleanor Roosevelt
"Sam (West, who plays King George VI in Michell's film) wasn't cast yet, so that became very loaded. In the end, we decided to go ahead because we loved our film, and we thought it was different enough...
West is more philosophical about the double-up, and even thinks Firth's film might have helped him...
"That's what happens when you play Hamlet," he muses. "Some other guy has done it, you pick it up, stagger along for a bit, hand it on to someone else. I wouldn't have had the chance had it not been for Colin, I'm sure it helped our film going into production, and he's great in it, so I was basically being inspired by the best. I'm sure the film would have happened, but perhaps not so quickly, perhaps not with me..."
'Hyde Park on Hudson' has been impressing cinema-goers on both sides of the Atlantic with its seductive combination of elements: its depiction of 1930s upstate New York (even though the film was actually made around Oxfordshire, it has miraculously caught a post-Gatsby vibe with golden fields and big white houses, fooling American and British audiences alike into thinking it was filmed on US soil); the behind-the-curtain telling of a Royal visit by King George VI (he of the stammer) and Queen Elizabeth to the country residence of President Franklin D Roosevelt, Hyde Park; and, of course, a scene-stealing turn by Bill Murray as the charismatic president, whose polio-afflicted body did nothing to prevent his charming the ladies, including his cousin Daisy, played by Laura Linney.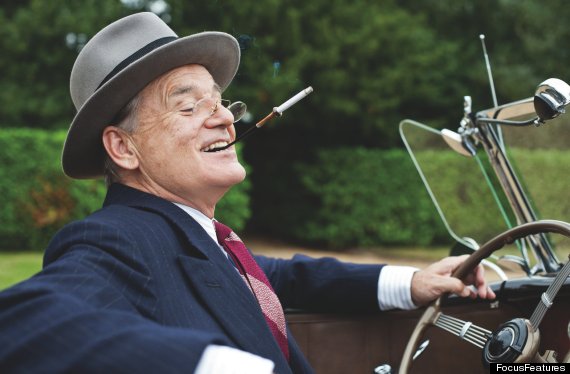 Bill Murray, as FDR, unashamedly steals the show - "it was thrilling working with him," reveals Sam West
For West, an actor who above many is recognised for his distinct tones, this meant the unique acting challenge of breaking down one of his most powerful acting tools.
"I have a reasonably good ear, and it fascinated me to work on somebody whose defining characteristic was his inability to speak. When Colin did it, you were so moved by his lack of fluency. People who have stammers say it's like having bars in front of your mouth, I felt it through my whole body, it was very tense. But I was playing him in 1939 when he was much better at speaking than he was in 1925 ('King's Speech' era). It's a smaller postage stamp, so it's quite difficult to do something subtle when you'd rather do something bigger."
One thing none of the cast nor their director is worried about is the reaction of either American citizens nor British royals to this depiction of their relatives. Michell is ebullient in his lack of concern...
"Nothing in the film has not been in the public domain for quite a long time, but it's different being in a movie, people sit up, take note, I'm sure we've offended people, but I'm more surprised by the lack of offence. I think Americans have grown accustomed to the behaviour of presidents in the 20th century, it sounds like most presidents were adulterous.
"This is a version of history, no one knows what happened in the King and Queen's bedroom in the middle of nowhere in July 1939, this is an invention.
"The Royal Family belong to us, we own them, we create them, it's absolutely appropriate that we fictionalists get to make stories and have fun with them, in the same way as they have fun with us."
'Hyde Park on Hudson' is in cinemas now. Watch the featurette below...