Biffy Clyro have scored their first number one album with 'Opposites', the Official Charts Company said.
The band reached number two and number three respectively with their two previous studio albums, 'Puzzle' in 2007 and 'Only Revolutions' in 2009. Simon Neil of Biffy Clyro performing on the Pyramid Stage at Glastonbury
'Opposites' has sold 71,500 copies this week, which is not only the biggest opening week tally for an album so far this year, but also a personal best for Biffy, eclipsing the first week sales of their previous top 10 albums.
'Opposites' relegates The Motion Picture Cast Recording of 'Les Miserables' to number two on the Official Albums Chart, while 35 years after its release, 'Rumours' is back in the top three as the Fleetwood Mac album finishes the week in third spot.
Meanwhile, Dutch dance duo Bingo Players remained at number one for a second week in the singles chart with a track that failed to make the top 40 in their native country.
The single 'Get Up (Rattle)', featuring Far East Movement, knocked pop princess Britney Spears and Will.i.am with 'Scream & Shout' off the top spot last week.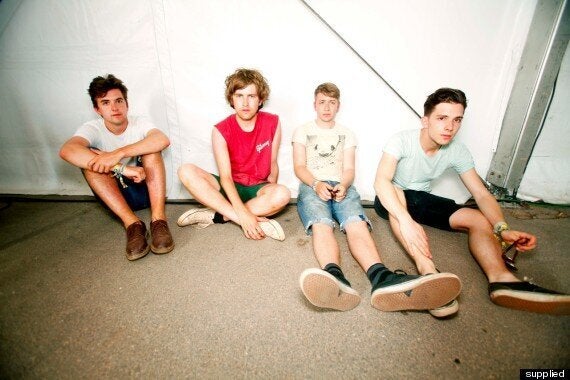 The pop-punk band, who only formed in the summer of 2011, also recently announced that they're heading over to SXSW festival, and will also appear at Live At Leeds as well as returning to Benicassim.
Last year at the Spanish festival they accidentally ended up headlining the Trident stage when Bat For Lashes had to pull out.
Or if you fancy a huge arena tour, there's only one name that should be on your mind this month...
Fresh from her Super Bowl success, Beyoncé has announced a world tour for 2013, including six dates in the UK.
Los Angeles based duo PYYRAMIDS are set to release their debut album 'Brightest Darkest Day' on 15 April.
Their sound shows a post-punk influence, reminiscent of Joy Division or early Cure, but it's also pop enough to make you happy.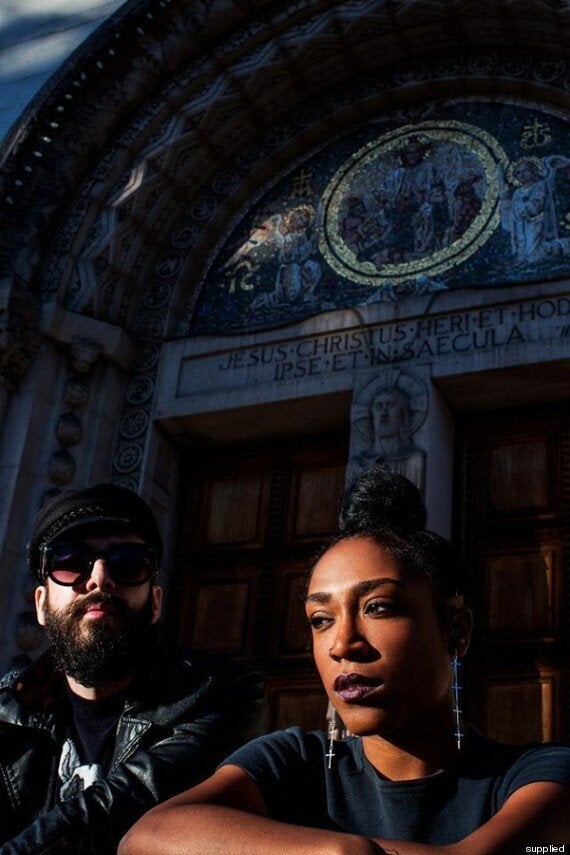 The band, helmed by Tim Nordwind from indie rock band OK Go and Drea Smith of the electro-pop outfit He Say/She Say, –will preview material from the forthcoming album at SXSW festival.
The pair were introduced by a mutual friend via email and Nordwind and Smith initially bonded over an affinity for first-wave British post-punk and '80's Manchester bands.
Now they're set to celebrate their album's release with an East Coast run followed by a UK tour.
Listen to the title cut below. As Nylon magazine put it - you won't know whether to brood or dance...