It's hard enough to write about Venice without becoming engulfed in a landslide of cliches - and near enough impossible when you factor in the city's masked carnival (or 'carnevale', as the locals call it).
Masked revellers, glamorous costume and throngs of excited tourists, yep you know the drill. But it still doesn't make the annual event any less of a spectacle.
Running until February 12, the festivities include lagoon parades, concerts, theatre and fireworks and draws up to three million visitors each year.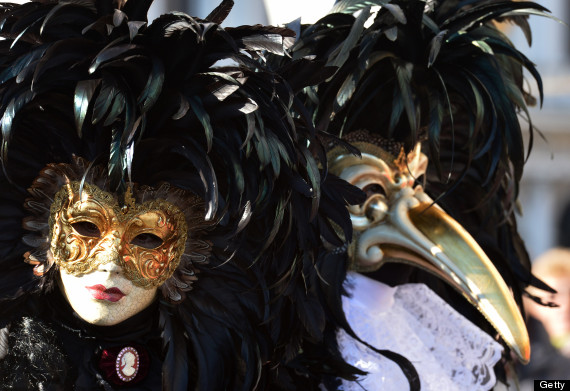 The annual carnival draws up to three million tourists to the city annually
The celebration itself dates back many centuries and is rooted in the Christian festivities ahead of the fasting period of Lent.
This year student Marta Finotto enacted the traditional "flight of the angel" which saw her gliding, via harness, from the 325ft belltower of St Mark's Basilica to a stage below.