A teenager has been arrested after Wycombe goalkeeper Jordan Archer was attacked in the closing stages of his side's 1-0 League Two win over Gillingham.
The 19-year-old - on loan from Tottenham - was placing the ball prior to taking a goal kick when the supporter entered the field and leapt towards him at the Priestfield Stadium last night.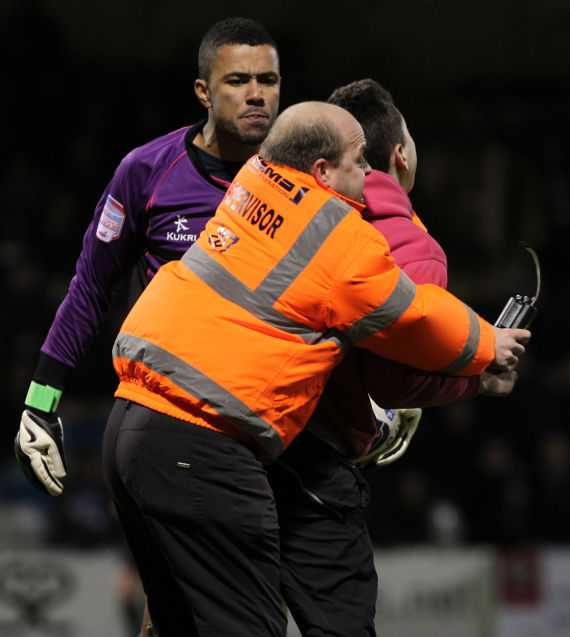 Archer confronts the fan
The fan was quickly apprehended by a steward and led away.
Kent Police said today: "A 17-year-old was arrested on suspicion of assault and is currently in custody following an incident in the 93rd minute of the Gillingham v Wycombe match last night."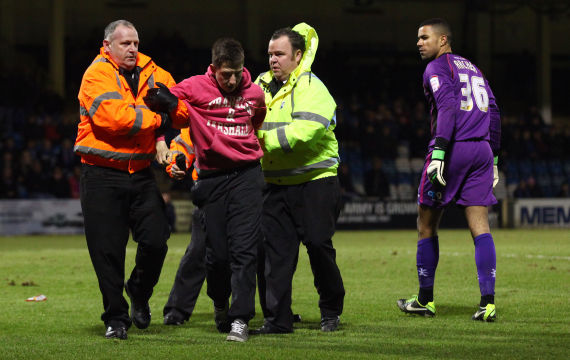 The fan is subdued by stewards
Wycombe boss Gareth Ainsworth told Sky Sports 1: "Some people give the rest of the Gillingham fans a bad name.
"I don't want to comment too much, but everyone is okay in there."
Gills boss Martin Allen was quick to condemn the incident. He said: "As a football club we can't condone (what happened). None of us are happy with that."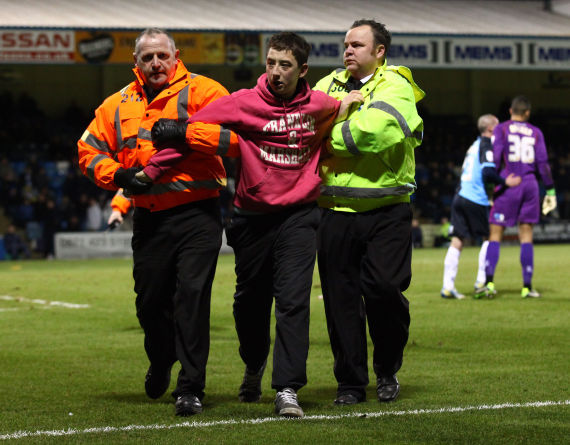 Stewards escort the fan off the pitch