Liverpool goalkeeper Jose Reina is surprised by Victor Valdes' decision to leave Barcelona at the end of his contract but has downplayed suggestions he is a candidate to replace his Spain team-mate at the Nou Camp.
Last month, Valdes made the shock announcement that he would not sign a new contract with Barca after his existing deal expires in 2014, with the 31-year-old saying he wanted a new challenge.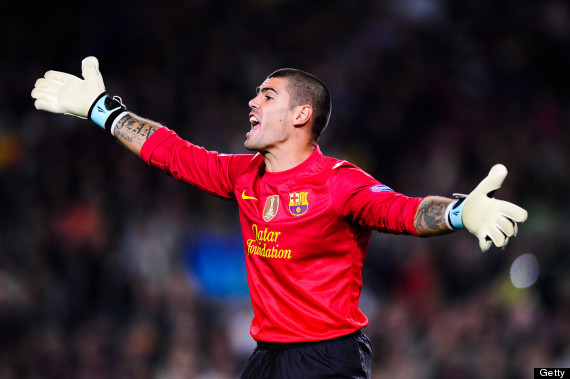 Valdés is set to leave Barça
Reina was among those caught unawares by the decision, and told MoviStar: "I was surprised because Victor is with the best team in the world."
Reina, son of former Barca goalkeeper Miguel Reina, came through the Barcelona academy and played several games for the senior side as a teenager after injuries to the club's first- and second-choice stoppers opened the door.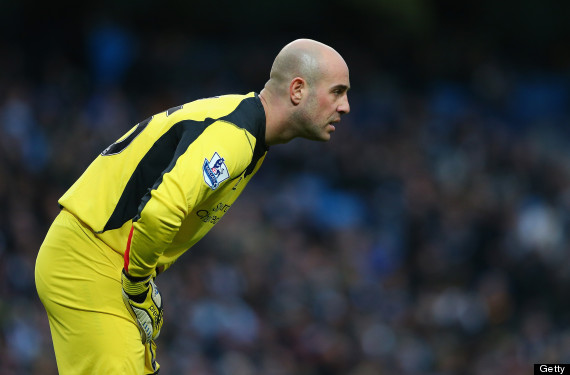 Reina made another error against Manchester City at the weekend
While his father has already said in the wake of Valdes' decision that he would love to see his son back at the Nou Camp, Reina was more reticent.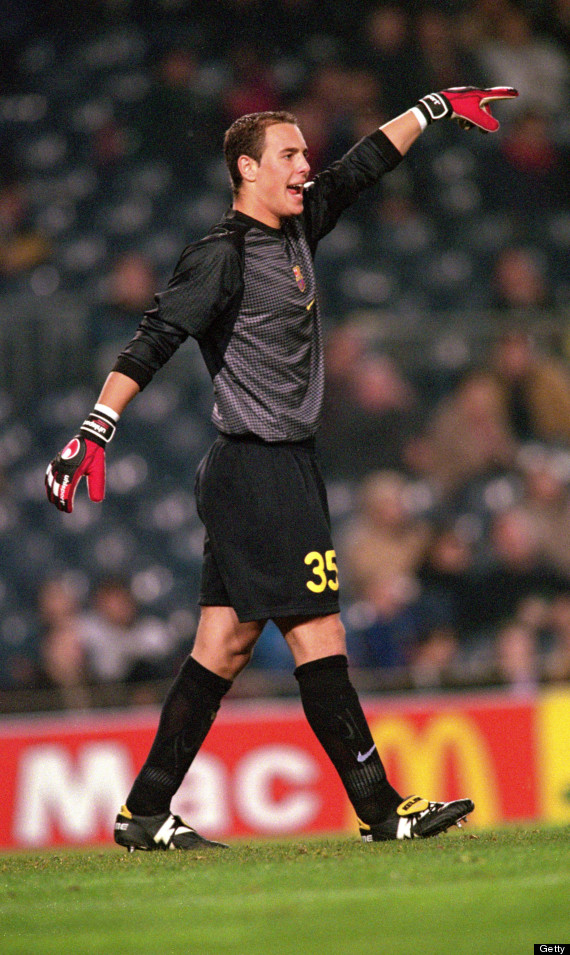 Reina in his Barça days back in 2000
"When I sign a contract I fulfil it and I have signed with Liverpool until 2016," he said, before adding: "Barcelona is the best club in the world.
"I know what it means because I trained there as a player and as a person."
Barça could be forced to sell Valdés this summer rather than risk losing him for a free, which could bring David de Gea into a potential Spanish goalkeeper merry-go-round.
Manchester United enquired about Stoke stopper Asmir Begovic in the January transfer window which could make De Gea, regarded higher in Spain than he is in England, available for transfer.
Valdés made a number of mistakes when thrust into the Barça first-team in his early 20s and that leeway could appeal to De Gea, pilloried unfairly at times.