We all know that sex sells. And judging by this recent fast food advert, it appears sex can sell anything. Even fish burgers. (Yes, fish burgers.)
Well that's according to the creatives over at US fast food chain Carl's Jr who have cast Danish model Nina Agdal to help sell one of their products: The Charbroiled Atlantic Cod Fish Sandwich.
The advert that was aired during the American Super Bowl last weekend, it shows a well-oiled, long-limbed 20-year-old tucking into a sandwich while rolling around on a beach wearing a black bikini (part of which she removes mid-advert).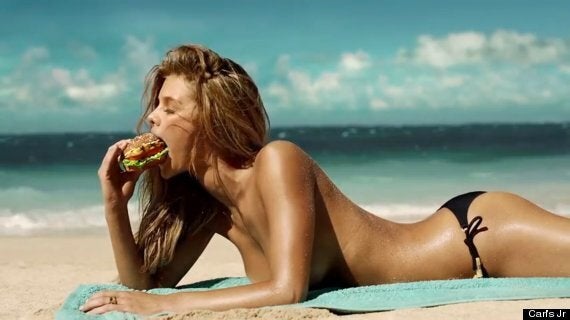 Nina (topless) enjoying the fish burger
Mid-bite Nina is rudely interrupted by a male beach goer who can't help but admire her *ahem* sandwich.
"Nice sandwich," he says.
But then, as he removes his glasses, he reveals his terrible sunburn, and the voiceover says: "Sometimes, you don't want to get fried." A sentence that brings the themes of heat, burnt meat and sexiness all together, in an incredibly loose package.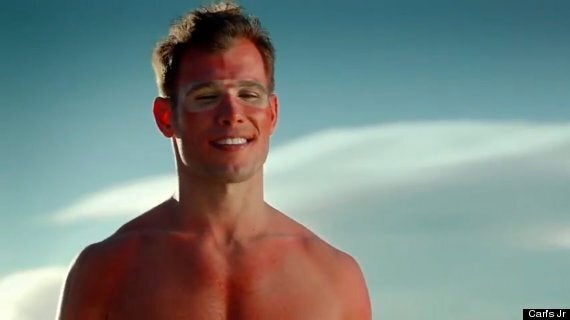 (It's pretty bad isn't it.)
The sandwich, if you were paying attention earlier, is charbroiled not fried, which HuffPost UK Lifestyle thinks must mean that a charbroiled sandwich is good (think Nina), and a fried sandwich is bad (think sunburnt man). Get it?
Set to Bobby Darin's famous song 'Somewhere Beyond The Sea', the ad is clearly a spoof and serves as a funny testament to the fact that sex can sell anything. Even fish burgers, it seems.
Take a look at other ways advertisers have used sex to sell their products below..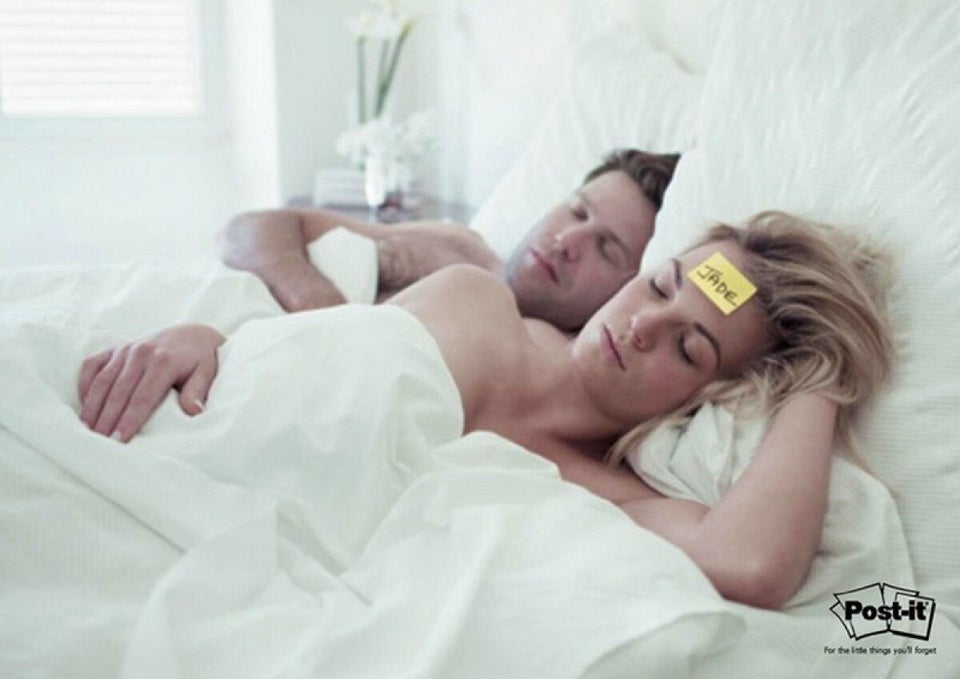 Sex In Advertising