Whitney Houston died a year ago, on the eve of the Grammy Awards where she had so often stolen the show.
But her fans have one last chance to savour her, with her posthumous co-starring role in 'Sparkle', the story of a young girl's battles to make it in music.
In the film, Jordin Sparks plays talented young singer Sparkle, with Houston playing her mother, a veteran of the music business who knows all too well the pitfalls that may befall her beloved daughter.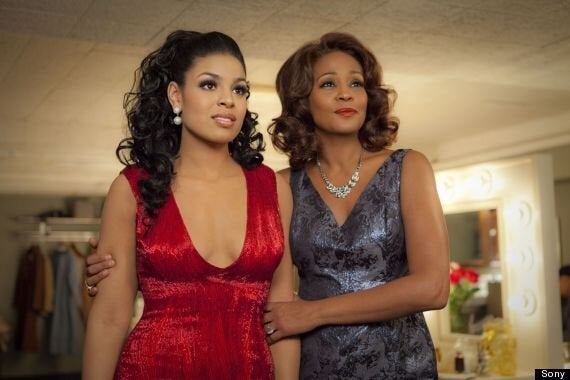 Whitney Houston co-starred with Jordin Sparks in 'Sparkle', her last project before she died a year ago
The director Salim Akil has described working with the musical legend on what nobody realised at the time would be her final creative project - SEE WHAT HE HAS TO SAY ABOUT HOUSTON'S LAST WORKING DAYS ABOVE.
When the film was released theatrically last year, critics noted Houston's vibrancy and ever-intact charisma.
"At times, it's like a Joan Crawford neurotic-mother fantasy, and the gravelly conviction of Whitney Houston's performance proves that this could have been the first step not merely in a comeback but in a major re-invention," Entertainment Weekly's Owen Gliberman wrote. "She had the instincts of a superb character actress."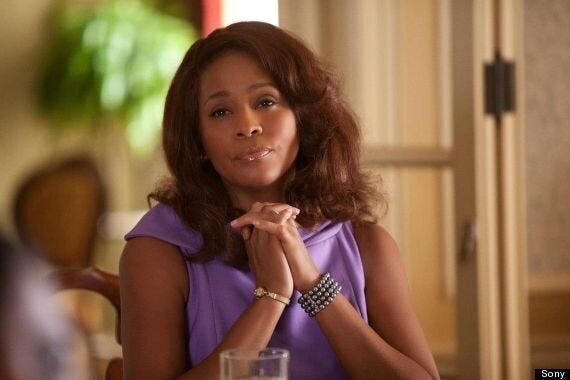 Critics have praised Whitney Houston's appearance in her final film
"Envisioned as a starring vehicle for Sparks, 'Sparkle' is also a fitting curtain call for Houston," USA Today reporter Claudia Puig said. "Her character's ultimate willingness to acknowledge her daughter's dreams and encourage the musical aspirations of the next generation is a lovely final tribute."
'Sparkle' is available on DVD from 11 Feb from Sony Pictures Entertainment. Watch the trailer below...