Gareth Bale has emerged as Real Madrid's major transfer target for the summer after the Tottenham winger's exceptional form in the Premier League.
Bale, 23, has already scored 13 goals for Spurs this season as he continues to modify his game, veering more centrally during matches and relishing a freer role as opposed to playing solely on the wing.
And Madrid, who signed Luka Modrić from Tottenham in the summer, could make a bid for the Welshman as soon as this summer. Bale is also understood to be receptive to the idea of playing abroad rather than joining another Premier League club.
Tottenham signed a partnership agreement with Madrid last August which will see the two clubs "working together in respect of players, coaching, best practices and commercial relationships".
It was cynically suggested by some Spurs fans this made Bale's move to Madrid inevitable even though he inked a four-year deal two months earlier in June.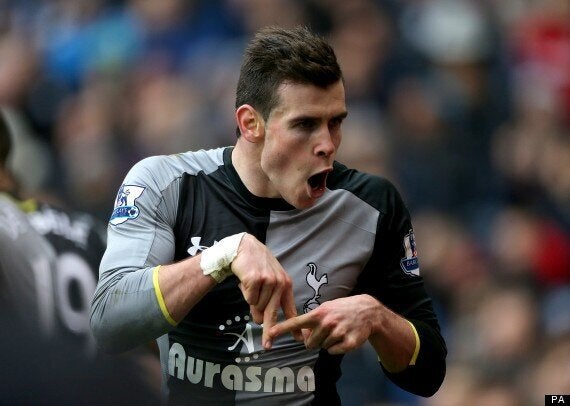 Bale scored an excellent winner against West Brom last week
But as is often the case with contracts, the commitment could merely be a stay of execution for Tottenham, especially if the club miss out on a Champions League berth again this summer.
Manager André Villas-Boas admitted Champions League qualification was critical if the club wanted to progress with Bale as their talisman.
"Players who are performing at this level always get the attention," Villas-Boas said of Bale. "It doesn't mean that the club doesn't foresee a future with Gareth. It's intimately related to the objectives that we achieve for the season. Hopefully, we can do just that with the Champions League and continue to progress on what we are doing.
"It's difficult for us to have a player of this dimension playing so well, calling the attention of other teams but it's also difficult for other teams, with the economic situation as it is, to buy a player of this dimension. At the moment, we are very, very fortunate to have him."
Although Bale excelled on his Tottenham debut at Manchester United in August 2007, it was not until the latter half of the 2009-10 campaign that he was entrusted with a starting role on Tottenham's left wing. Goals in back-to-back 2-1 wins against Arsenal and Chelsea cemented his place as one of the league's most exciting players before his PFA Player of the Year winning performances the following season.
Spurs entertain Newcastle in the Premier League on Saturday.