Is it just us or does Heidi Klum have a load of dead rodents stuck on that studded leather gilet?
Not that she looks particularly bothered.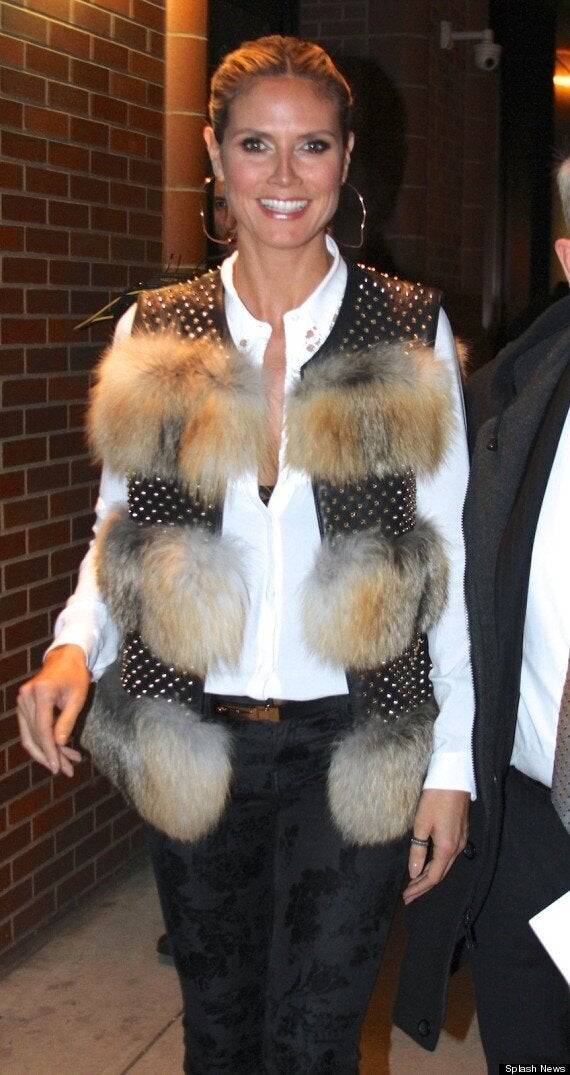 We're guessing that thing cost a small fortune but we're not sure that fur + leather + studs is ever going to be good look. Unless you're Gaga.
In fact, we'd bet top dollar that if that jacket was being judged by Heidi's fashion cronies on her 'Project Runway' show, they'd send the designer packing.
The former supermodel wore the creation to the Kenneth Cole fashion show during the first day of New York Fashion Week.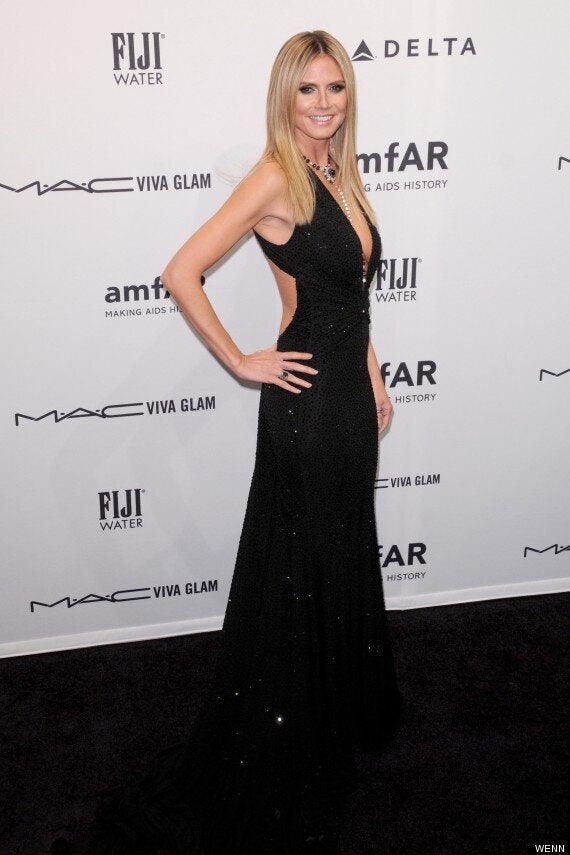 But we're going to let Heidi off for this particular style clanger seeing as she turned it all around later last night by wearing a stunning floor length evening dress for the aFAR gala at Cipriani on Wall Street.